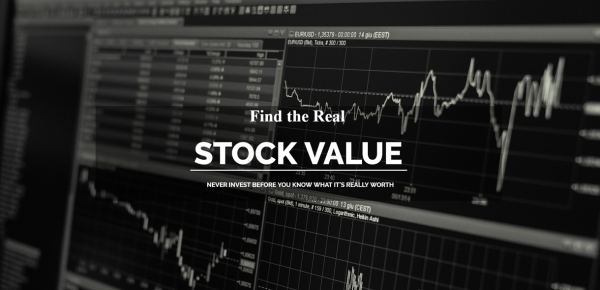 - June 13, 2020 /NewsNetwork/ —
Stockvalue.org has launched an advisory service for stock market investors. This fully automated service is designed to help beginning stock market investors have the information they need to do well with their stock market picks.
For more information see https://stockvalue.org
David Hall, a successful stock market investor launched this membership after seeing friends and family lose money in the stock market unnecessarily. He had discovered methods to consistently do well in the market and decided he wanted to share what he had found with others.
He firmly believes that investing in the stock market is a science and that anyone can study and win. He is convinced that making money in the stock market is one of the easiest and fastest ways to increase wealth once one sees the information he shares at Stockvalue.org.
The focus of Stockvalue.org is to provide only the relevant information to a stock picker so they can make an intelligent, informed decision. To do so they need up to the minute information in real-time so that they know when to buy and sell.
David has delivered on this need through the development of this stock pick membership site. The membership to Stockvalue.org includes timing purchases and sales, insider tracking, a stock value screener, and unlimited searches.
As a beginning investor uses this information they can build a watch list of favorite stocks so they know exactly when to buy or sell. This is facilitated by a buy and sell button and the ability to see all statistics and the actual value of stocks in real-time.
One of the unique aspects of membership is a feature that shows members exactly what large investors are doing in the market. This feature gives the relatively tiny investor live information on what Warren Buffet, Bill Gates, Jaime Diamond, George Soros, and others are doing in real-time. Armed with this information a small stock market investor can make decisions with a higher level of confidence.
David states, "The market value of a stock is never the "real" value of a stock. It is based on two psychological factors: greed and fear. To be successful, a small stock market investor must be able to look for the hidden gems that the rest of the market hasn't picked up on yet. Finding them is simpler than most people think."
The launch of this membership is designed to help the many individuals who would like to get involved in the stock market and make some money.
For more information see the above URL.
Release ID: 88962973