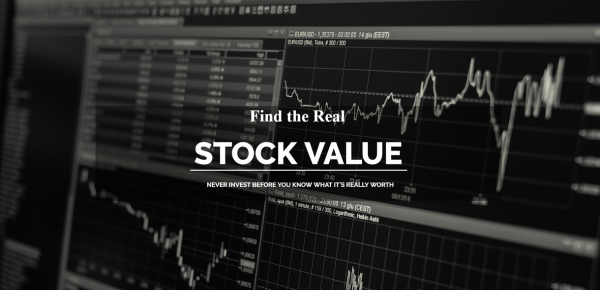 - October 23, 2018 /NewsNetwork/ —
Stock Value, a stock market trading resource platform, announced an update of its services to provide step-by-step tutorials and proprietary stock value calculators, thus helping members optimize their trading efficiency by implementing a series of tried-and-tested principles and practices. The platform is based on its founder's more than 12 years of investment research and experimentation.
More information can be found at https://stockvalue.org.
Developing a successful investment portfolio is one of the most challenging aspects of being an effective stock trader. Investment success relies on estimating the accurate value of stocks and other instruments, a task which is often difficult to accomplish, especially for beginning traders.
Stock Value offers a series of resources to help investors increase their trading success. By offering an effective way to assess the actual value of stocks – rather than the perpetual past value reflected by publicly-available stock market information – the platform enables users to take the necessary steps to optimize their trading efficiency.
Membership provides full access to a wide range of resources, including step-by-step tutorials, unlimited stock searches, advanced stock statistics, a proprietary calculator of a stock's true value, expert advice on when to buy and when to sell, and many others.
The platform was developed by David Hall, a successful trader currently owning a diverse portfolio of residential and commercial real estate and 13 companies.
Membership is available for only $25 per month and is primarily aimed at beginning traders looking to improve their investment success.
David Hall said: "I'm not building this for wealthy people. I'm doing it so everyone can afford it and every person should have a fair shot at building their financial future."
The platform has currently helped thousands of investors optimize their trading practices and consolidate their portfolios.
"We've been on the program for almost 3 years now", said a satisfied user. "Not only has it kept me from making some serious mistakes, it has also helped me increase my returns by 70%."
Interested parties can find more information by visiting the above-mentioned website.
Release ID: 429523