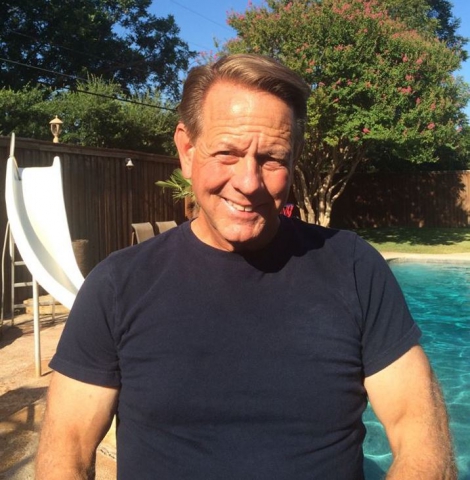 - April 10, 2017 /PressCable/ —
Steve Baxter has over 40 years of experience in the real estate business in the Dallas – Fort Worth area and other major cities in Texas. He has been involved in the acquisition, rehab, management, and sale of approximately $400 million of residential, condo, multifamily, land, and office properties. Steve earned his Texas Real Estate Broker's License in 1978.
He is an experienced operator of multifamily and office properties and is owner of Oakwood Property Company. He also has experience in condo conversions, along with major reconstruction.
His business model is to purchase "value add" properties that have been neglected, under-capitalized, and/or poorly managed. He has the experience to be the general contractor on rehab projects as well as to self-manage the properties.
Steve typically looks for multifamily properties of 200+ units to acquire that are considered to be "C" class properties in improving or stable "A & B" class areas.
More information can be found on his website: www.stevebaxterrealestateinvestor.com
Contact Information: Contact: Steve Baxter Real Estate Investor Organization: Steve Baxter Real Estate Investor Address: 7529 Stonecrest Drive, Dallas, Texas 75254 Phone: 214-549-0400 Website: www.stevebaxterrealestateinvestor.com Email: stevebaxterrealestateinvestor@gmail.com
Steve graduated in the top 15% of his class, ranking #127 of 1,190 students at Richardson High School in 1970, after being elected as Junior Class President, Junior Class Favorite, Senior Class President and Mr. RHS.
He played varsity basketball his junior and senior years and was chosen All Tournament as a senior. He played varsity baseball his junior and senior years and was chosen All District and District Leading Hitter as a senior.
Steve attended Hill Junior College 1970-71 on a baseball scholarship where he was elected President of Fellowship of Christian Athletes and was chosen All Tournament in the Texas Regional Tournament.
He graduated from Texas Tech University with a B.S. degree in 1974, majoring in History, and minoring in Philosophy and Greek, with a 3.7 GPA and was on the Dean's List all semesters.
Steve attended Dallas Theological Seminary 1974-1979 and graduated with a Th.M. (Masters of Theology) degree in 1979, majoring in Old Testament and Hebrew.
Steve has been an active leader in youth ministry in the Dallas area for 45 years, led several Young Life Clubs at various high schools, and served on the staff of Fellowship Bible Church as the Youth Director and leader of the Men's Ministry for 13 years.
Steve and his wife Mireya attend Country Fellowship Church in Richardson. His two sons, Brennan Baxter and Andrew Baxter, attend Texas Tech University, and are active in the Brothers Under Christ Fraternity.
Richard Black, a close friend, has said this about Steve: "I have known Steve as a good friend for 38 years. I was his area director on staff with Young Life when he led the Richardson High School Young Life club for 13 years from 1979 to 1992. I began investing with him in real estate in 2004. He is one of the most honorable guys I know. He has a nose for finding good deals, and has the ability to make them happen and make money."
Watching his son Andrew Baxter play on the Pearce High School basketball team, for example, was a wonderful time in Steve's life. Andrew Baxter was voted Pearce High School Junior Class Favorite, Member of the Year of the Mustang Stampede C & W Dance team, and Pearce Pacesetter Drill Team Best Escort as a junior.
He was Captain of the Wranglers of Pearce High School Yell Leaders and voted Pearce High Mr. Spirit as a senior. The Wranglers were a group of ten seniors who ran the pep rallies and were yell leaders at the games.
A video of Pearce High School Basketball can be viewed at: https://www.youtube.com/watch?v=Jwy-hJZWKog
Andrew Baxter was also very involved in the Christian ministry of Young Life. During his senior year he was Co-President of Pearce High School Young Life, an evangelistic outreach organization to teenagers in schools.
Brennan Baxter, Andrew Baxter's older brother, was also a successful basketball player on Pearce's High School basketball team. Steve enjoyed Brennan's success as well and has had many happy moments enjoying both of his sons' successes both on and off the Pearce basketball court.
Andrew loves meeting students from all over Texas and other states. But most of all he loves the deep Christian experience of being part of BUCS – Brothers Under Christ – a unique organization of Christians at Texas Tech who want to deepen their faith as they progress through college.
While many college students view their college years as time to indulge themselves in more parties than possible in high school, Andrew Baxter experiences the deeper, more lasting satisfaction of learning what it really means to be a Christian, to belong to Christ, and to be accountable in fellowship with other Christians.
Andrew's perspective is remarkably similar to that of his father, Steve Baxter, and ultimately to that of the Apostle Paul, who wrote, "Everything that was gain to me, I consider to be a loss because of Christ. What I mean is, I consider everything to be a loss in view of the surpassing value of knowing Christ Jesus my Lord." (Philippians 3.7-8)
For John wrote that "God so loved the world that he gave his only begotten son that whosoever believes in him shall not perish but have eternal life." (John 3:16)
Furthermore, the Bible makes a challenge that goes something like this: "I call heaven and earth to record this day, that I have set before you life and death: therefore, choose life." (Deuteronomy 30:19)
Company Information: Organization: Steve Baxter Real Estate Investor Address: 7529 Stonecrest Drive, Dallas, Texas 75254 Phone: 214-549-0400 Website: www.stevebaxterrealestateinvestor.com Email: stevebaxterrealestateinvestor@gmail.com
Release ID: 184639