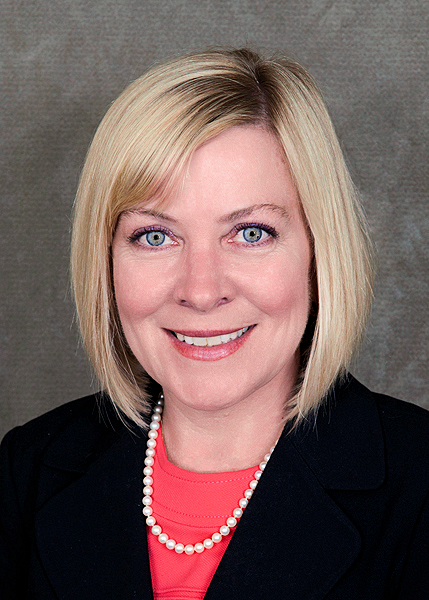 - April 1, 2016 /PressCable/ —
Stephanie Knight is pleased to announce that she has received a real estate broker's license for the state of New Jersey. Stephanie will continue to specialize in residential and rental property sales in the Bergen and Passaic Counties and with parts of Morris County area. www.HomesforSale.inWyckoffnj.com lists all areas serviced.
"We are excited that Stephanie has invested in the extra step to acquire additional knowledge that will help to deliver positive results in today's challenging real estate market," said Linda Schumann, manager of the Weichert, Realtors™ office in Wyckoff Broker. "Stephanie is a positive, confident Realtor with all the tools to assist her clients in achieving their real estate goals. All of us at Weichert, Realtors™ Wyckoff office, are proud to be associated with Stephanie Knight."
Linda Schumann, Broker is also thrilled to announce that Stephanie Knight has also earned her real estate instructor license. "We are very impressed that one of our busiest associates has made the time to continue her education in the real estate profession," said Linda Schumann. "Achieving a training license is yet another display of Stephanie's tenacious desire to be her best and to ensure that she shares the highest level of education to all real estate professionals."
"The whole point in obtaining my broker's license was to be able to offer my clients the highest level of customer service with knowledge and experience," said Stephanie Knight. "I have always put an emphasis on growing and part of growing involves learning and expanding my abilities through continual education. As a licensed real estate instructor it's exciting to share the freedom of being an entrepreneur where the only limits to success are the amount of effort put into the job and an individual's ability to get results." Stephanie continued. More information regarding Stephanie's background is available at www.HomesforSale.inWckoffnj.com.
Knight just successfully completed extensive training for these licenses at the Weichert Real Estate School located at School of Real Estate, 1625 Route 10 East, Morris Plains, N.J . To be eligible for completing the Broker Course, candidates must be a full-time agent for three years. It is a 150- hour course that includes 90 hours of general broker education, a 30- hour ethics and agency segment, and a 30 hour office management related topics course.
About Stephanie Knight Realtor
Stephanie has 18 years experience as a successful small business owner providing service to some of the nation's largest home builders, operating in New York, Connecticut, Pennsylvania and New Jersey. Coming from a family in homebuilding and real estate it has been an inspiration and a natural transition to become a licensed broker and Real Estate Instructor.
Stephanie measures success through the client's satisfaction and is committed to the premise that the definition of success is a client's successful real estate transaction. Providing sound and trustworthy advice to help clients achieve successful real estate goals outcomes is a personal goal.
"There is nothing like a dream to create the future." Victor Hugo's Dreams allow one to see a world that's different from what is lived in now. Start now! Envision a radically different tomorrow. Envision a new home! More information is available by calling 201-774-3216 or visiting www.HomesforSale.inWyckoffnj.com.
Release ID: 109168