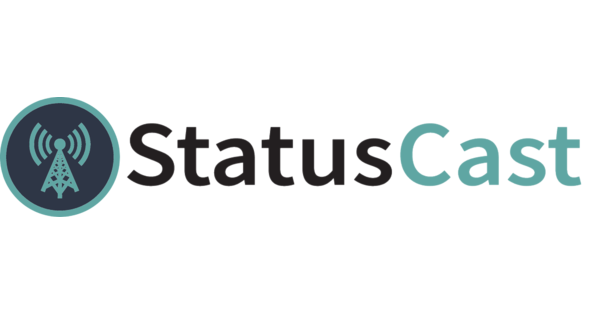 - March 21, 2019 /PressCable/ —
Sales and Marketing Executive to Lead Expansion of Corporate Status Page Solution.
COLUMBIA, Md., March 19, 2019 — StatusCast, a leading SaaS provider of Corporate Status Pages, is pleased to announce the appointment of James Eglin as Vice President, Sales and Marketing, based in the company's Columbia, Maryland headquarters. Eglin will assume sales, partner development and marketing responsibilities for the company's Software as a Service Status Page offering.
Mr. Eglin has over 20 years of experience driving growth, revenue and profitability with companies from start-ups to industry leaders. Mr. Eglin has served in roles as individual producer, as sales manager, and as sales/marketing executive defining the strategy, structure, methods, and plans for the entire organization.
Having a status page integrated in to your business process can streamline end-user communications during application downtime and scheduled maintenance. Use a public status page to reduce end user frustration, or a private status page to improve employee productivity.
"We continue to expand our resources and offerings to support our penetration in the Corporate Status Page market," Jasen Fici, StatusCast's Founder. "Jim is a multidimensional business growth expert and has achieved exceptional results in a variety of environments, including start-up, turnaround, and high growth. We are excited to have him as part of our team and I look forward to Jim's contributions to help lead the company into this next stage of growth," Fici added.
About StatusCast – Founded in 2013, StatusCast's mission is to help IT departments and SaaS companies keep their employees and customers better informed when applications or IT infrastructure goes down. StatusCast is a communication platform for the enhanced and timely dissemination of critical information when things may be at their worst.
Stop Wasting Money
A corporate status page dramatically reduces your downtime costs by keeping employees informed and productive. The average cost of downtime for mid to large size companies is approximately $5,600 per minute. Can your organization afford this?
SOURCE StatusCast, Inc.
Release ID: 494288