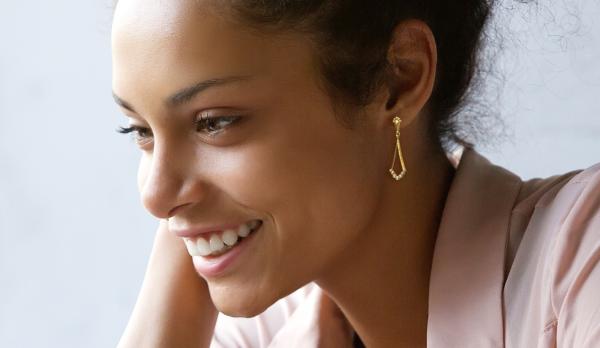 - September 14, 2020 /PressCable/ —
Two new curated collections of statement earrings has been launched by renowned jewelry designer, Gurhan. One collection is especially for video calls, Zoom parties, and online events. The other is perfect for wearing when venturing out with a mask. Gurhan New York has announced the collection in response to lockdown fashion trends that are focusing on jewelry that stands out whether people are online or wearing a face mask.
View the collection in full at https://gurhan.com/pages/earrings-for-your-new-normal.
The newly launched collections are reflective of the fact people have different jewelry requirements for staying in and going out. Stud earrings are suited to people wearing masks as they are less likely to get caught or snag on the ear straps. Statement dangly, long, or hoop earrings are ideal for Zoom meetings, online catch ups, and parties.
Wrists, hands, and necklines are often not visible during video calls, which means earrings take center stage. Power earrings can help people dress for online business meetings, while extravagant playful earrings can help people express their party mood from home.
For a limited time, customers can save as Gurhan New York is offering a once-in-a-lifetime sale after Labor Day until the end of September. Over 500 styles are on sale and a 25% discount is being offered on selected earrings designed to be worn while using Zoom or when wearing masks.
Mask earrings include silver earrings set with unusual stones from the Galapagos Collection, all earrings 'kissed' with 24k Gold. The Galapagos collection is as versatile as the islands themselves and offers an array of colors, styles, and textures. Gold earrings are expertly designed by Gurhan and every pair is handcrafted by a team of artisans based in Istanbul that have been trained by Gurhan personally. Statement earrings can be bold or elegant and can be easily adapted to a variety of occasions.
A company spokesperson said: "You do not have to be at a party to have a party attitude with great earrings. Show your fellow Zoomers that you care enough to 'dress up' by dressing up with timeless earrings."
To find out more about this innovative jewelry line by Gurhan, interested parties are invited to visit: https://gurhan.com
Alternatively, to view the 'new normal collection,' click here https://gurhan.com/pages/earrings-for-your-new-normal.
Release ID: 88976479