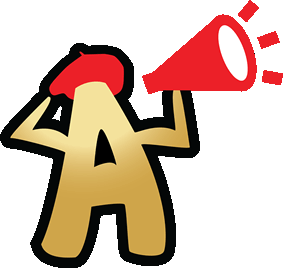 - November 15, 2019 /PressCable/ —
Acting-A-Part, the state-of-the-art Theater and Film school for children of all ages, is coming to Newport, Rhode Island, and offering an Open House Reception at their location at 109 Bellevue Avenue on Friday, November 15, from 4 p.m. to 7 p.m..
This is an opportunity to personally meet the founder and creative force behind AAP®, Erika Lupo-Beebe, who was recently selected as Woman Entrepreneur of the Year in Northern New Jersey and who is excited to be extending her brand into her college state of Rhode Island. "Our overriding mission is to instill every student with the creativity and self confidence that can be gained through the arts and we pride ourselves on creating a non-competitive environment where every child can shine", stated Lupo-Beebe.
Ms. Lupo-Beebe launched AAP® after completing 10 years as a certified English teacher in the school districts of Ramsey and Maplewood, New Jersey, where she also established and developed the middle school theater programs.
Studies indicate that students who have access to a drama education experience improved reading comprehension, higher standardized test scores, better attendance records, and are generally more engaged in school than their non-arts counterparts.
Since it was founded in 2002, AAP® has performed hundreds of theatrical performances and produced and premiered numerous films.
Acting-A-Part's workshops are a hands on theatrical experience where children learn all aspects of theater and film. Whether the student's purpose is to turn professional, or simply enjoy all that the stage, film, television and even writing have to offer, exposure to an Acting-A-Part experience will bring out their self-esteem and self-confidence.
AAP® offers a wide variety of courses each semester in various genres. For the younger and beginner students there is the unique Little Actors workshops which cater to kids ages 4-8. There are also more advanced theater and film workshops for the Rising Stars students ages 8-15. AAP® also offers private acting, voice or musical instruction.
AAP® is comprised of a gifted and talented staff of professional directors, educators, choreographers, and musical accompanists who are there to help every step of the way.
Thomasina O'Boyle, Business Manager at AAP®, shared,"It is our hope and desire that every child that leaves AAP® experiences all the magic the arts have to offer, while being instilled with the kind of self-confidence that makes them capable of achieving anything they desire to work towards."
For information on the course offerings coming to Newport, Rhode Island, starting in January, call 973-879-3651, or visit this page of their website.
Release ID: 88934277