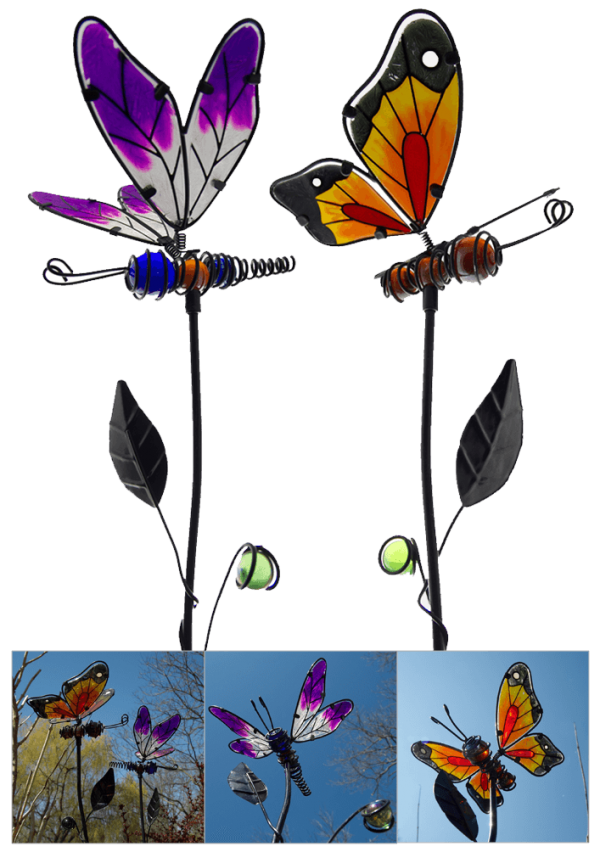 - September 26, 2016 /PressCable/ —
If consumers are searching for a creative garden decor idea, they'll often hit Amazon or Pinterest to see what's out there, and which items are trending. Pete Bowes is the head of the product development at the Palmate Gardening and he has made a hobby of analyzing the gardening decoration trends in recent years. He recently released a statement on his company website, "If you take the popular items by sales volume on Amazon, and breakdown the blog topics most covered, and the search volume for items in Google Trends, you can get a pretty sound opinion on which garden products are trending." Mr. Bowes also added that the current consumer is seeking handmade items.
"A demand for competitive pricing is always there, but the quality of components and the actual design elements have seriously lacked in the last few years. Is it overseas manufacturers? I think it's lazy product development that's the culprit. I'm seeing all manufacturer's produce sub-par gear because the instructions and development stages are flawed."
Since becoming a pupil of online statistics, Mr. Bowes has implemented a protocol for developing his product: handmade designs and production. Yes, this is tedious and time consuming but it makes him happy.
The most recent product launch featuring stained glass is Palmate's butterfly and dragonfly garden stakes that are crafted for the garden. Each individual wing is handmade out of stained glass. Mr. Bowes said that they are strong and artful at the same time. Palmate Gardening set out to create high-end handmade item incorporating the stained glass in to add to the unique experience. The stained glass give the product a premium feature. It was challenging to pull it off however, they turned out very well.
"They suit any garden and once the sunlight shines through the wings, our customers understand why my team and I went through the learning curve."
Palmate Gardening has also included with every purchase, one of each: a dragonfly and a butterfly stake. They are designed to compliment each other.
These are two of many products that Mr. Bowes has created and designed. They have been very well received and many customers are seeking them to add to the unique decor of their garden. Read the reviews here.
Learn more about these products on Palmate Gardening's website.
If interested in purchasing, find out more here: https://www.amazon.com/Decorative-Butterfly-Dragonfly-Garden-Stakes/dp/B01DKSZ1CA
Release ID: 134207