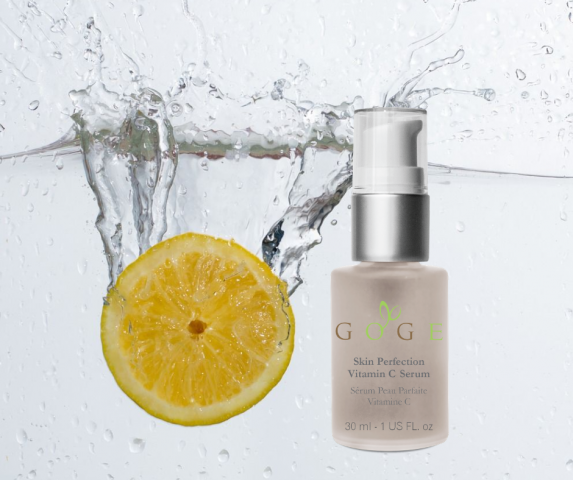 - December 24, 2021 /NewsNetwork/ —
Solidifying its position as a premium natural skincare line, GOGE introduces its double-strength, fast-acting Skin Perfection Vitamin C Serum. The serum uses a stabilized form of vitamin C that is readily absorbed and safe to use even for the most sensitive skin.
More details can be found at
https://www.gogelifestyle.com/products/skin-perfection-vitamin-c-serum
The strengthened formula helps women of all ages brighten their skin tone and maintain a youthful appearance. Experts have noted that vitamin C is one of the most effective natural skin brightening ingredients in the market today. This is because it naturally promotes the production of collagen while diminishing pigmentation spots in the body.
The result is a clear, even, and uniform complexion. True to its name, the Skin Perfection Vitamin C Serum is a scientifically proven blend of vitamin C and other plumping and softening ingredients that smooth wrinkles and protect against external aggressions. The company calls this popular item its "golden serum", as those who use it immediately report smoother, soft skin.
GOGE Lifestyle is founded by a licensed esthetician who used to live with chronic eczema and other skin sensitivity issues. Desperate to find a skincare line that suited her skin, she tried dozens of products that not only worsened her condition but caused her to break out in all areas of her body. She founded GOGE as an answer to all the hype found in the market today, offering only premium quality, spa-grade skincare items suitable for all skin types.
All items have been independently studied to be free of preservatives, gluten, and GMOs. They are not tested on animals.
The Skin Perfection Vitamin C Serum is usually paired with other items of the GOGE organic skincare line. These include the Purifying Foaming Cleanser, Regenerating Age-Defying Cream, and the Regenerating Age-Defying Oil.
Dermatologists recommend a skincare routine that follows at least a five-step process, from lighter oils to thicker creams. This is a daily cleanser, moisturizing, and balancing toner, vitamin serum, moisturizer, and sunblock. This basic routine helps women maintain a youthful appearance.
Interested parties can find more information by visiting
https://www.gogelifestyle.com
Release ID: 89057921