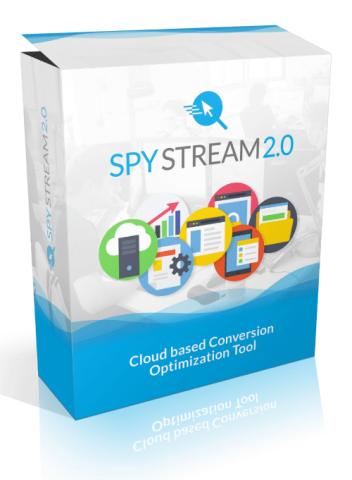 - November 18, 2017 /PressCable/ —
Rohan Chaudhari has launched SpyStream 2, a new digital marketing tool to help businesses succeed in the competitive online marketplace. It allows business owners to watch their visitors live, see what they're doing, and make adjustments to their site as necessary to improve visitor experience.
More information can be found at: http://letsgolook.at/SpyStream2-0.
The site explains that SpyStream is a proven software to reveal specific visitor behavior like needs and intent, by recording video sessions. Once recorded, the site owner can then play back the video and watch it as and when they like.
This means that site owners will be able to see exactly where and how the visitor moves move their mouse and behave anywhere on the site.
In addition to the advanced video mouse tracking, SpyStream can track and show heatmaps, do DOM click tracking, and provide deep analytics like geo location, visitor age, browser type, and keywords used.
This allows business owners to see where their visitors are coming from, how they get to their site, and how they interact with their site while they're there.
SpyStream has the power to do what Google Analytics and most conversion tracking programs can't. It allows businesses to stop wasting time on software that only works in theory, and start using something that has guaranteed benefits.
SpyStream 2 is a SAAS app with a range of features to help ensure business owners make an impact online. It is fully cloud based, so can be used with anywhere with an internet connection. In addition to this, users can track any site or page that they own.
This means that site owners can manage multiple sites from one dashboard, see what actions visitors have performed, and act accordingly. Ultimately, businesses in any niche can take their site to the next level through content development and marketing strategies that work.
Full details can be found on the URL above, with additional information provided at: http://muncheye.com/rohan-harshal-spystream-2-0.
Release ID: 266106