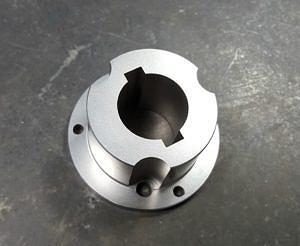 - September 27, 2021 /NewsNetwork/ —
The 25-year-old company, specializing in Electrical Discharge Machining, has expanded to the Springfield, OH area in response to customer demand and their own plans for regional expansion.
More details can be found at https://www.camtechedm.com
The expansion brings world-class EDM services with quick turnaround times and cost-effective pricing to Springfield and the surrounding region.
EDM is a method of cutting shapes out of an object using an electrical discharge or spark. The term "wire" in the context of an EDM machine refers to the wire that is utilized to generate this electrical discharge. Wire material includes brass, brass with a steel core, brass-coated copper, zinc-coated brass, molybdenum, and tungsten. CAM Tech operates 12 high-speed wire EDMs and 2 EDM micro-hole drilling stations, primarily servicing the mold-making, tool, and die industries.
In recent years, the EDM market has grown as this approach has become more widespread for creating prototype and production parts, particularly in the aerospace, automobile, and electronics industries, where production volumes are generally modest but continue to grow. In the United States, the EDM market was worth $1.4 billion by 2020. The country currently accounts for over a quarter share of the global market.
CAM Tech provides EDM services capable of cutting all types of conductive material including both soft and hardened material. Wire EDM is one of the most practical and cost-effective methods for machining electrically conductive materials, regardless of how hard or brittle they are. Wire EDM also offers unrivaled precision for cutting complex structures.
Founded in 1996, CAM Tech's EDM services cover the short-run or long-run production of automotive components, medical devices and instrumentation, stamping dies, mold components, replacement parts, and prototypes.
CAM Tech's expansion into the Springfield, Ohio market reflects the company's confidence in the quality of its services and the knowledge that it has scaled enough to be able to provide fast turnaround times and competitive pricing for all its services.
"We are a growing company with 6,000 newly added square feet of shop space," said a company spokesperson. "We are large enough to tackle large production and contract jobs, and we take the time to guide all our customers through the entire process. We expect our new customers in Ohio to be as pleased as our existing clients in Wisconsin."
More information is available at https://www.camtechedm.com.
Release ID: 89047085