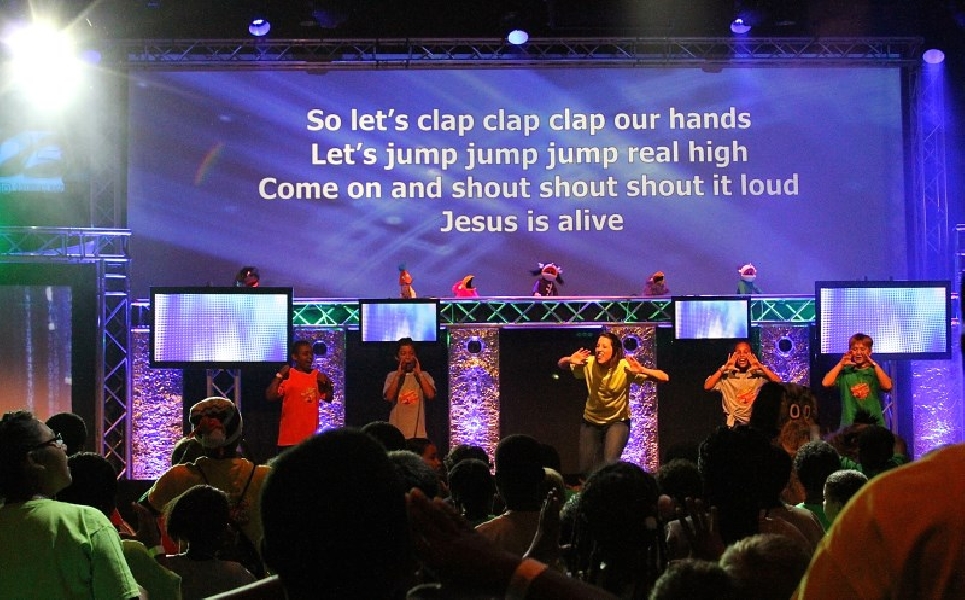 - June 17, 2015 /PressCable/ —
Parents and children alike are looking forward to the Summer Zone VBS annual event scheduled for June 22 – 26, 2015.
Summer Zone VBS is an exciting Vacation Bible School for ages four through twelve. Every year hundreds of children from Springfield and other Fairfax communities participate in this multimedia event. Each night is filled with music, games and powerful teaching about Jesus. Since 2005 hundreds of kids have made the life-changing decision to follow Jesus at Summer Zone.
Leslie Thompson, Children's Ministry Director at Family Worship Center, said, "Summer Zone volunteers love kids! Each year volunteers from this Springfield community church come together to plan and prepare for this amazing children's event. Summer Zone VBS is a great time for kids to make new friends, have loads of fun and most importantly, build a life changing relationship with Jesus Christ."
This year Summer Zone is taking kids off the map into uncharted territory on a journey about obedience to God. This journey is about an exciting lifetime relationship with Jesus that continues into eternity. Any time God leads off the map, into an unexpected journey, kids can know to listen for God's command: "This is the way. Walk in it."
When asked about the reasons behind creating this event, Stephanie Trayers, Co-Pastor of Family Worship Center gave some insight: "In the early years of Family Worship Center, people in the community would often ask if we offered a Vacation Bible School. It soon became clear that a VBS would be a blessing not only to the children of FWC but to the children of our community as well."
The Family Worship Center website has full details and registration for this free event. For more information on this event visit the website: http://www.fwcdc.com.
About Family Worship Center: The mission of FWCDC is loving people, loving God and serving the community with the life-changing message of Jesus Christ. They are passionate about four priorities in all of their weekend services: 1) Teaching the Bible, 2) Welcoming the presence of God's love, 3) Nurturing a sense of community for all ages and 4) Reaching outside the four walls of the church.
Pastors Eddie and Stephanie are passionate about sharing the message of Jesus and empowering people to reach out to their community with the love of God. They invite anyone to join any service no matter their age or status. "We promise your life will be touched and changed for the good!"
The church is located at 7719 Fullerton Rd, Springfield, VA 22153. The phone number is (703) 455-7729.
Release ID: 84619