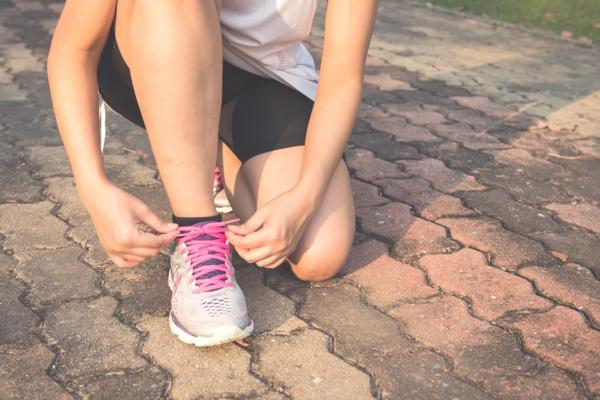 - September 20, 2020 /NewsNetwork/ —
Sports performance: your feet could be holding you back, says sports podiatrist.
In competitive sports, there's often a need for speed to match the dexterity with which athletes play the game of their choice. Running is all about speed. But although athletes acknowledge the need to run, they often prioritize footwear over feet. Sports podiatrist, Mark Lin, a Sydney-based podiatrist who specializes in sporting performance says that a professional gait analysis can work wonders in improving sports performance.
Being proactive means consulting a podiatrist.
"Many sports-people recognize the importance of gait, but don't consider the physiology that is causing gait issues – even if they recognize that there is some form of gait abnormality. They may think it's a matter of training, or the shoes they wear, and in a sense it is. But if they don't know where the underlying physiological weakness is, and how to address it, they won't know how to correct the issue," says Lin.
"Often, sports podiatry clients only make an appointment with a podiatrist after suffering repeated injuries or ongoing pain. They're referred by a doctor or trainer who recognizes that there is a problem, but a podiatrist can identify gait issues before they cause injuries and downtime. The improvements brought about by podiatric interventions makes them more competitive because their feet and lower limbs work more efficiently, helping them to meet their goals on the track or field."
Read: Experienced Chatswood Podiatrist Orthotic Therapy Foot Care Trigenics Treatment
Typical performance-boosting sports podiatry interventions.
When assessing athletes, Lin uses his years of specialized training and experience to determine whether foot and lower-limb-related issues could be slowing athletes down or making them more prone to downtime as a result of injuries.
"If there's no problem, no treatment is prescribed. Sports podiatrists will only suggest interventions when they're really necessary," says Lin. "But if we identify biomechanical issues, there is no need for sports people to despair. On the contrary, they can look forward to improved performance following podiatric treatments."
Typical interventions may include foot mobilisation techniques in which the podiatrist manipulates the feet to help unlock their proper range of movement. This treatment is usually combined with simple exercises that can be done at home.
Like other podiatrists, Lin will consider footwear choices and the possible use of specialized orthotics or inner-sole supports. However, he emphasizes that orthotics are a temporary measure to relieve strain until the real problem can be corrected.
Read: Chatswood Sydney Sports Podiatrist Foot Doctor Trigenics Orthotics For Feet Pain
Trigenics revolutionises sports podiatry.
Years of compensating for musculoskeletal issues will have retrained the nervous system. It begins sending the wrong signals to the muscles, and retraining it to send the right ones needn't be a lengthy or uncomfortable process. Lin is the first podiatrist in Australia to adopt Trigenics, a neural reprogramming system, to correct foot and lower limb issues in athletes.
"Sometimes, the results are instantaneous," he notes. "However, after the Footwork Clinic adopted trigenics, better outcomes are achieved and progress in correcting foot and leg-related issues has been faster with permanent improvements being attained within a shorter timespan. The results achieved at the clinic indicate the need for a wider adoption of Trigenics in sports podiatry."
True to its name, Trigenics involves a triple approach to musculoskeletal rehabilitation. It embraces exercise, biofeedback breeding, and muscle-nerve-sensor stimulation. "The client works with the therapist. It isn't passive," Lin explains.
Not just for sports.
Sports podiatry is Lin's specialty, but he points out that podiatry can help just about anyone. "If people have foot or lower limb issues, it will affect their mobility sooner or later. The techniques our Sydney podiatry practice implements can help anyone who needs it, and assessment is the first step. If you have a car, you'll have it checked out on a regular basis even though nobody expects a car to last a lifetime. Your feet do need to last a lifetime, so being proactive about foot health isn't just for those who love sport."
For further information, visit the The Footwork Clinic – Leading Sports, Podiatry, Foot And Lower Limb Corrective Services to book online, or call Mark Lin or his friendly team on +61 2 9131 6891.
For a faster response or to ask us a quick question, Click here to chat with The Footwork Clinic LIVE on Facebook Messenger.
The information contained in this guide is provided in good faith and is not intended to be nor is it to be used as a substitute for any sort of professional, medical or podiatric advice. An accurate diagnosis can only be made following personal consultation with a podiatrist. Any users should always seek the advice of their podiatrist, or other qualified healthcare providers before commencing any treatment.
Syndicated by Baxton Media, The Market Influencers, Your Digital Marketing Agency.
Release ID: 88977233