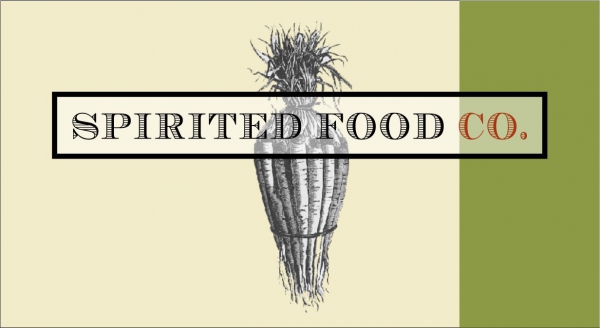 - July 7, 2016 /PressCable/ —
Earlier today, Spirited Food Co. announced the launch of its new In-Home Cooking Classes service, set to go live July 7, 2016. For anyone with even a passing interest in the world of Food, cooking, nutrition, this new development will be worth paying attention to, as it's set to shake things up.
Currently, with even a passing glance, a person will notice in the food and nutrition niche that making and creating delicious meals that are balanced just isn't taught. The Owner at Spirited Food Co., Chef Andrew, makes a point of saying "things are going to change when the In-Home Cooking Classes service launches".
Chef Andrew continues… "Where the competitors are just doing the same old thing, where everyone else is just teaching how to make one entree or small menu, Spirited Food Co. will actually provide education on how to make good meals at home, how to plan for them, and do the prep ahead of time. These classes are different coming from a culinary AND nutrition background. The food is delicious culinary innovation that is health-promoting. Ultimately this is going to be a huge benefit to customers because they will receive an informative and entertaining class, and a wealth of information about how to think about and prepare good food at home."
Spirited Food Co. has been doing business since July, 2001. This business has been around for a long time providing cooking & nutrition education to hundreds of people. And it has always aimed at establishing regular group coaching that meets once monthly.
Currently, the closest thing to Spirited Food Co.'s In-Home Cooking Classes service is a plain old cooking class, but Spirited Food Co. improved on this by adding the nutrition aspect to the education program. The aim is to educate clients through the entire cooking class program. The program teaches understanding food and what it does once eaten, how to enjoyably eat well every day, and how to eat in a way to improve health. This alone is predicted to make Spirited Food Co.'s In-Home Cooking Classes service more popular with customers in the Food, cooking, nutrition space, quickly.
Once again, the In-Home Cooking Classes service is set to launch July 7, 2016. To find out more, the place to visit is http://www.spiritedfood.com
Release ID: 122465