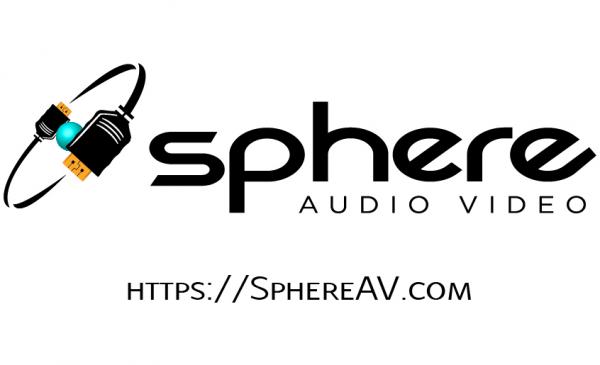 - November 10, 2020 /NewsNetwork/ —
Sphere Audio Video, a home theater and home systems automation company, recently changed locations from a location near downtown Birmingham, Alabama, to a suburb outside the city in order to better serve their existing and potential clients. The new location is 504 Cahaba Park Circle, Birmingham, AL 35242.
Sphere Audio Video has been in business for 24 years providing expert home theater system design and installation, home automation, lighting control, security and surveillance system installation, media room design, boardroom design, and whole-home distributed audio installation.
State-of-the-art home and business automation packages place clients on the cutting edge of systems control. Sphere Audio Video offers a variety of touch-screen control systems that allow unprecedented control over each subsystem. The design of the system allows you to manage every one of your systems from a user-friendly interface that displays important information.
Sphere designs a variety of home theaters depending on clients' needs. The thrill of owning a state-of-the-art home theater at an affordable price is achievable for almost every budget through Sphere's knowledge of sourcing the most cost-efficient materials and equipment.
Centrally located systems that distribute both audio and video to rooms within a home or business are becoming popular. Sphere offers multi-room audio/video designed to deliver crystal-clear audio and high-definition video at an exceptional value. Audio distribution systems allow clients to spend more time relaxing, and less time hassling with complicated audio/video systems with an easy-to-operate user interface that provides one-touch control over the entire system.
Lighting control systems provide energy savings and peace of mind by allowing clients to control a wide variety of lights using intelligent switch communication. Sphere Audio Video's advanced lighting control systems offer increased security by allowing clients to set up time-based schedules.
Sphere's modern video surveillance and security systems are designed to provide enhanced comfort, safety and convenience. All security system installations are performed by qualified, fully-trained, Sphere Audio Video specialists. As well, Sphere Audio Video specializes in fire systems that allow clients to rest easily knowing their family and possessions are safe and secure.
Sphere Audio Visual works with clients to design the space of their dreams through their media room design services. Technicians educated on the latest audio and video technology are well equipped to meet media room design and installation needs with no need to juggle multiple contractors during the design and building phase.
Boardroom and BioOrganic Design are two additional services Sphere offers to create efficient, ergonomic, and/or natural design of indoor spaces.
Sphere Audio Video seeks to make life convenient and pleasing for its clients through the services they offer. This recent move is just another step toward achieving those goals.
The Sphere website offers a Home Technology Budgeting Tool to help both homeowners and business owners plan for their automation and design project needs. More information about the company and this tool can found at: https://sphereav.com.
Release ID: 88984962