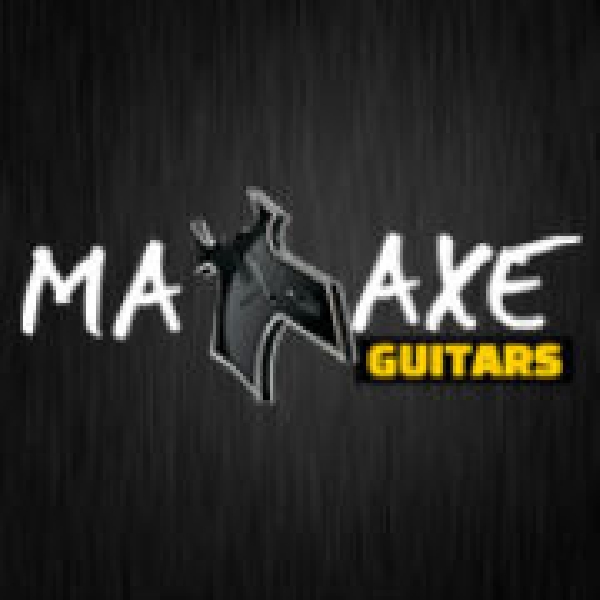 - November 4, 2014 /PressCable/ —
Max Axe Guitars is a specialist guitar shop that sells new, pre-owned andvintage guitars to discerning customers looking for help from expertswho are deeply involved in the music business. They sell a widevariety of guitar related items including, basses, amplifiers,effects pedals and many other music accessories. Max Axe Guitars arealso Rig builders. AxEffects, Avid Eleven rack.
OwnerGeorge Jacobs is quoted as saying: "We strive to provide thebest service in our industry and stand behind every item we sell. Wehope you enjoy visiting our store and that you are pleased with everypurchase you make. We have the best customer service in the world."
Thisis not your average guitar store. Max Axe Guitars are authorizeddealers for the highest quality and most popular brands, such as:Gibson, PRS, Taylor, Martin, Godin, Ibanez, Fender, Takamine,Seagull, Epiphone, G&L, Ernie Ball and many others. They alsospecialize in custom built guitars. Can reproduce any brand nameguitar as a one off. They are also authorized dealers for MarshallAmps, Orange Amps, and Bogner Amps. In addition, Max Axe Guitarsoffer guitar lessons and amplifier repairs.
Findout more on their complete range of products at their website:
GeorgeJacobs owned a finance company prior to 2007 and was suddenlystricken with a blood clot and almost died. After that experience,George realized that life is too short: from from that point on hevowed to focus his life on the music industry.
Aftersuffering financial ruin due to hospital bills, George borrowed$1,000 from his son, and bought two guitars to resell. From thismodest beginning, he founded Max Axe Guitars, a retail shop which 7years later, now sells over half a million dollars in gross annualsales. The current business has over 100 guitars in stock withadditional amps and music accessories.
Georgehimself, is a world renowned guitarist and song writer. His musicalstyle is similar to Carlos Santana who pioneered a fusion of rock andLatin American music.
Georgewas signed to ABC Records in the 70's with the group Chango. Theiralbum, still available today, can be found on CD Baby, iTunes and atover 100 other digital outlets. George's second record was on Mercuryrecords. He also produced, co-wrote and played guitar with a groupcalled Apache, signed to Atlantic records. George has toured the USAwith major acts such as Journey, Styx, Tina Turner, Robin Trower,Chick Corea, and many more.
TheMax Axe Guitars shopping experience is designed to be fun as well aspersonal. George will take the time to find the best guitar for eachcustomer. He also offers private guitar lessons for beginners all theway to professionals. The shop has a especially designed showroomwith a wide selection of guitars. They have two additional rooms: oneis a professional recording studio, and the other is a rehearsalstudio.
Tosee more of George's videos and to listen to more of his music clickhere:
MaxAxe Guitars are also heavily featured in online social mediachannels. In addition to their website, they can be found onFacebook, YouTube, Google +, Twitter, LinkedIn, Flickr, Pinterest,Instagram and Tumblr.
Release ID: 67327