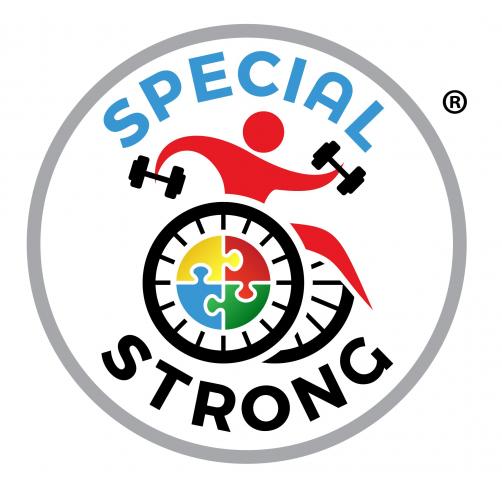 - June 4, 2020 /PressCable/ —
Special Strong, a premier Special Needs and Fitness company in McKinney, TX, is proud to announce it's franchise opportunities across North America and Canada.
The founder and owner, Daniel Stein, takes pride in expanding the company's influence and experience by entering the realm of business franchises. Daniel says, "I decided to invest in a franchise model because it was the most strategic way to fufill our mission of abundant life for the special needs population across the nation. This is a global movement that is needed in every state and every country!"
For potential owners of small businesses or to anyone who wants to start a new business, investing in typical business ventures may not always guarantee success as there must be insight into what is missing and what is required in the market.
Since the Special Needs population continues to grow, it is only adaptive to start up with a fitness franchise for this sector of society. Thus, pairing up with the Special Strong company is your entry into this arena with this incredible investment opportunity.
Based in Texas, Special Strong is a Special Needs fitness company that is committed to providing high-quality fitness training and therapy to the Special Needs community. It aims to help the Special Needs client base physically, mentally and socially. It has been known for years of reliable and highly-recommended services.
More information can be found at
https://www.specialstrong.com/
Special Strong is looking forward to expanding it's influence not only by helping the Special Needs sector but also new potential business owners and aspiring ones.
That is why choosing a Special Needs franchise is a great option. Special Strong provides all you need and are guided through all the steps to set up a successful enterprise while helping people in need of good exercise options.
Special Strong has been known as a top rated health and fitness company for Special Needs in the world. It guarantees high-quality services and franchise opportunities that do not require any gym or equipment ownership.
For those who want to have a unique and essential business franchise system, Special Strong is an excellent choice. They will help you thrive and assist the Special Needs population at the same time.
About Special Strong:
Special Strong is a fitness and special needs company that aims to provide proper and adaptive fitness for special needs children, adolescents and adults with autism, Down Syndrome and other disabilities. The services are provided through an online training platform. It also provides a certification course of Special Needs for professionals, educators and parents who are willing to learn how to serve the Special Needs community with adaptive and proper fitness.
The Special Strong fitness franchise is now available.
To know more about the franchise opportunities of Special Strong, please contact Daniel Stein at
833-543-3496
or send an email.
Interested parties can find more by visiting the above-mentioned website.
Release ID: 88960571