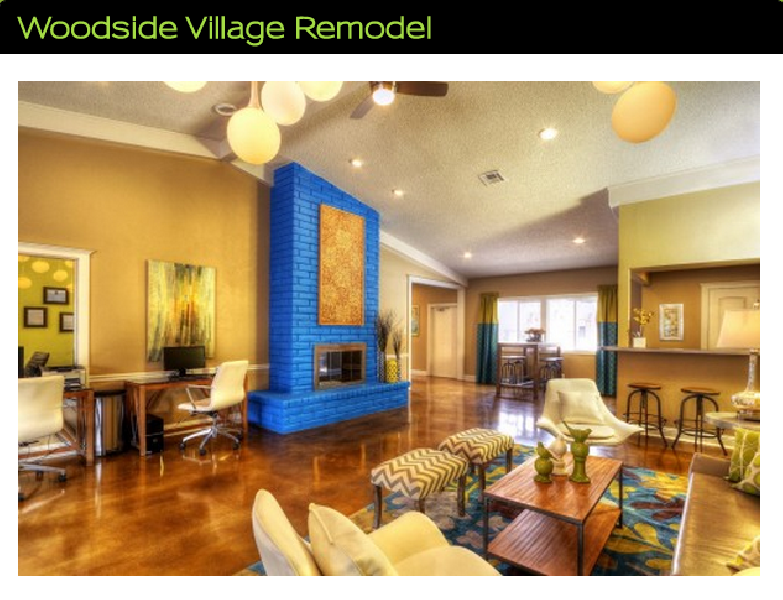 - September 14, 2014 /MarketersMEDIA/ —
Reno, USA – /PressCable/ —

Recently, a well-known interior design company out of Reno and Sparks Nevada called Spaces Design & Planning, played a significant role in a remodeling project, which took place at the Woodside Multi-Family Apartment Complex in Reno.
Located at 4800 Kietzke Lane in Reno, the Woodside Clubhouse and Model Project comprises of numerous family-sized units and dwellings, many of which have been retrofitted and decorated by Spaces Design, one of the best interior design specialists in the industry. Upon completion of the renovation project, the interior spaces of these family units were far more open and inviting than ever before and the project will continue for some time until they are all done.
Various finishes were used by this interior design firm to ensure that they not only reflected the personalities of the families living there, but that they were also fully functional, practical, attractive and completely unique. Bathrooms, entryways, steps, dining areas and kitchens are just a few of the rooms in your home that this Reno interior design firm can provide with a complete makeover.
The units at the Woodside Multi-Family Apartment Complex range in size from one to three bedroom units and have between one and two bathrooms as well. This community is truly family-orientated in that pets are allowed and numerous amenities such as high speed Internet, laundry facilities, a fitness center, pool, tennis court and public transportation are also available for residents.
To find out more about what the Woodside Multi-Family Apartment Complex has to offer, visit the Rental Source website.
To get additional information regarding the products and services that Spaces Design & Planning has to offer, their website is located here: Interior Design Firm Reno
About the Company:
Spaces Design & Planning provide customers in the Reno area with an extensive range of residential and commercial interior and exterior design services. Regardless of whether an updated look of the home or office building is desired, this company will be able to assist anyone wishing to do so. They also offer a color consultation service. The company is located at 1645 D Street, Sparks Nevada and they can be contacted by calling (775) 626-2212 between 9 and 5 from Monday to Friday or by emailing kim@spaces-design.com.
Contact Info:
Name: Kim Ciesynski
Email: kim@spaces-design.com
Organization: Spaces Design & Planning
Website: http://spaces-design.com/woodside
Phone: 775-626-2212
Address: 1645 D Street ? Sparks NV, 89431
Release ID: 62877