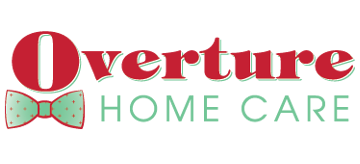 - January 20, 2018 /NewsNetwork/ —
Today Overture Home Care LLC announced the expansion of its senior home health care services in Southlake, Texas, a suburb of Fort Worth. The growth was spurred on by increased demand for the agency's senior care services, particularly live-in care for senior patients with Alzheimer's and related dementia.
More details about the company can be found at: http://overturehomecare.com
With this expansion, Overture Home Care fulfills stage two of a 2018 growth plan to provide a full range of services for more seniors in Southlake and surrounding areas of Fort Worth in Tarrant and Denton Counties.
Overture Home Care's primary goal is to fully support a senior's choice to stay at home whether recovering from an illness, living with a chronic condition or simply aging in place.
The company's home health aides and caregivers provide a diverse range of services, such as live-in care or hourly care, companionship, personal care including grooming and dressing, errand and laundry services, medication assistance, basic household chores, social engagement and healthy meal preparation. The home care agency offers its services full or part time and can even provide caregivers for post surgical or respite purposes, giving family members a much needed chance to recuperate.
While in the home, some caregiver services are considered nursing tasks in an acute setting. These are deemed 'support services' necessary to assist the client to maintain their current health and assure their condition is stable and predictable.
Overture Home Care is owned and operated by a Registered Nurse who is responsible for implementing nursing services in order to utilize RN Delegation Authority in independent living environments. There are 3 RN's and 1 Licensed Social Worker on staff.
The company is well reputed with strong testimonials, a 5 star rating on Facebook from 27 clients and a 4.7/5 star rating from 6 clients on the Google Reviews platform.
The company is a licensed Personal Home Care Agency located in the Fort Worth area serving Tarrant, Parker, Johnson, Hood, Dallas, Denton and Collin Counties.
Interested parties in Southlake, TX may contact the home care agency by calling the Fort Worth office at 817-887-9401 or by visiting the above URL.
Release ID: 290060