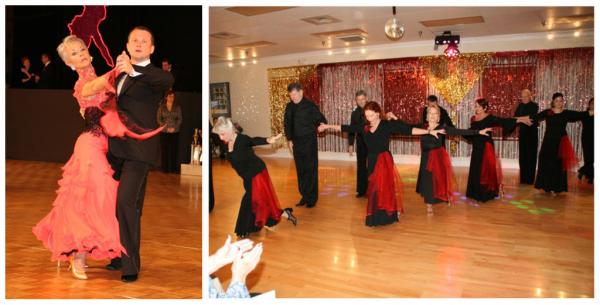 - November 11, 2020 /NewsNetwork/ —
A dance studio in Charlotte has introduced a series of dance lessons for individuals and groups who want to learn different dance forms, including Ballroom and Latin.
More information is available at http://danceincharlotte.com
Ballantyne Ballroom aims to offer both beginner and advanced level dancers expert instruction in a number of dances, including cha-cha, swing, foxtrot, tango, waltz, rumba, salsa, samba, hustle, two-step, and more. According to the company, students will be taught by staff recognized by the National Dance Council of America.
For beginners, it offers an introductory program designed to familiarize the student to Ballantyne Ballroom's method of teaching. Students will receive tuition individually and as part of a group. They will also join a practice session, where they can try the lesson in a social format with other practitioners.
The introductory program is available for new students and consists of two private lessons, two group sessions, and one practice session.
Ballantyne Ballroom also offers a customized wedding dance program that aims to teach couples a wedding dance within a short period. This program consists of five private dance lessons, which can be customized according to the needs of the couple.
The company explained that the varying lesson formats allow students to experience different types of learning environments, adding that the combination of individual and group classes is the quickest way to become a confident dancer.
Upon starting, the company recommends students to continue dancing at least two to three times a week. It explained that this will allow them to better retain the skills they have learned and to fully benefit from the program.
Apart from its physical and mental benefits, the company stated that dancing gives students confidence and skills for social events that feature dancing, such as weddings and company parties, and cruises.
Ballantyne Ballroom's studio is located in the South Charlotte area, which makes it accessible to the surrounding cities of Pineville, Matthews, and Mint Hill. The company also said it offers dance lessons in Wilmington.
Dance studios have seen an annualized growth of 3.8% between 2014 and 2019, according to IBISWorld. Dance-inspired television shows and the demand for alternative forms of fitness activities have contributed to the growth of the industry in the United States.
Full details about the studio's offerings can be found at the URL above.
Release ID: 88985263