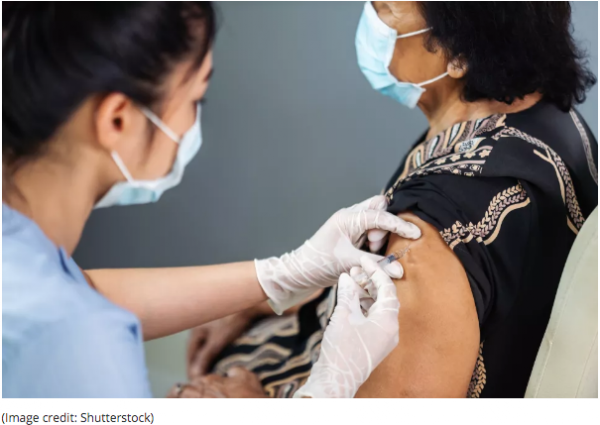 - May 8, 2021 /PressCable/ —
While the CDC reports that nearly 80% of those age 65+ have already received at least one COVID-19 vaccine, there are some seniors who are being "left behind" due to a range of issues including immobility, disability, cognitive challenges, inexperience making reservations via the internet and lack of access to transportation to vaccination sites. Brand New Day, a California health plan that serves a large senior population, says that efforts should be stepped up to get this vulnerable population vaccinated.
"While we are encouraged by the huge number of seniors and other vulnerable populations who have already been vaccinated, there are those who are having trouble gaining access for myriad reasons," says James Pratty, M.D., Medical Director of Psychiatry and Behavioral Health for Brand New Day, who warns that those with mental health issues are also vulnerable. "It's important for us to reach out to our elderly and disabled friends, family and neighbors to see if they need help with setting up and getting to their vaccine appointments."
Another roadblock in the vaccination process is the sheer amount of misinformation being spread about the efficacy, safety and validity of the various COVID-19 vaccines.
"Unfortunately, there's so much false reporting about the vaccines that people are getting confused, suspicious and dubious," says Pratty, who shares that Brand New Day follows up with its members who may need help getting their vaccines. "With more than 100,000,000 Americans already fully vaccinated, any doubts about their safety and efficacy should be erased."
Brand New Day, a Medicare Advantage prescription health plan available in 16 California counties offers a number of specialty plans in addition to its standard Medicare plan. They include the Embrace Plan for members with heart disease, hypertension and/or diabetes; Bridges Plan for members with dementia and Alzheimer's; SelectCare Plan for members residing in community living, assisted living, long-term care and nursing homes; and Harmony Plan for members with mental illness including major depression, schizophrenia, schizoaffective disorder, bipolar disorder and paranoid disorder.
For qualifying members, the plans cover transportation to and from medical appointments; vision, dental and hearing aids; 24-hour/day nurse and physician line; and health nurses and life coaches. In addition, members with chronic illnesses are not only treated medically, but in a variety of other ways including education about the member's chronic or ongoing medical conditions and avoidable risks, nutrition, exercise, self-testing and monitoring, medication adherence to doctor orders, preventive care planning and linkage to community support programs.
Brand New Day's personalized approach is designed to keep its members healthy and independent and its team of caring healthcare professionals share one common goal — to improve the overall well-being of each member by offering members "healthcare you can feel good about."
For more information about Brand New Day, visit BNDHMO.com or call 866-255-4795.
*****
Release ID: 89011976