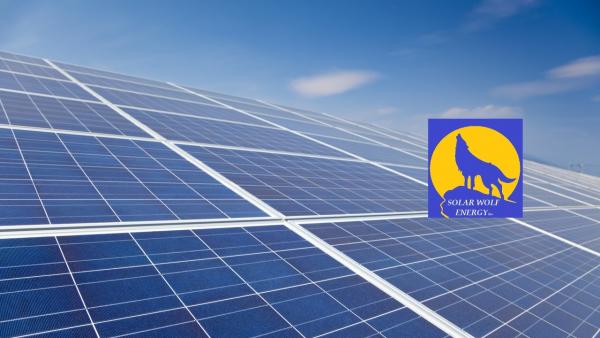 - March 28, 2018 /PressCable/ —
Solar Wolf Energy is a leading nationwide solar energy installation company based in Massachusetts (MA). The company is a transparent solar company and one of the fastest growing in America currently serving 10 states. The company provides customers with the power required to be off-grid or offset their electricity bills for financial savings.
Ted Strzelecki, Solar Wolf Energy's Chairman and CEO is often asked for tips on choosing a solar power installation company. His top three tips are to firstly look at the company's reputation – are they established, with expert execution and engineering? do they have great reviews, case studies and examples of their installations and happy customers? If they offer residential and commercial installations they are likely to have a larger team and increased savings for customers.
Secondly do they provide great customer care and warranty? this includes throughout the entire installation from initial contact to quotation, installation and follow up customer care and warranty.
Thirdly are they an industry leader? how many states does the company serve, what are they doing to get the benefits of solar power into the hands of more people? for example do they provide custom installations or finance to make an installation more affordable. Do they partner with other companies to provide the best service on the best terms to the customer? for example can they help customers who require a new roof as well as a solar installation?
Solar Wolf's expert status comes from multiple years experience with construction execution, energy design and installation, residential and commercial solar installations, photovoltaics, solar attic fans, solar water heaters and many more types of application. The company also provides a 25 year solar warranty backed by manufacturers which provides customers with great confidence.
The company reports that demand for solar power installation has increased significantly over the past few years, due to the popularity of solar power and the many advantages. Consumers are increasingly choosing solar energy to be off grid and secure their energy needs, be more environmentally friendly and contributing to a better environment for future generations. Customers also choose solar due to numerous financial benefits including reducing or eliminating energy costs, and incentives such as rebates and tax credits.
Services provided by Solar Wolf include enhanced and specialized software to design the best solar system to fit the requirements and property. Engineered and tailored ground systems, the design of photo-voltaic systems. The company has the knowledge and expertise to lower power bills significantly and give customers the benefits and freedom of solar power.
The company also provides zero down financing, with some programs having no payments for a full 6 months. Additional benefits include a US tax credit, state incentives for renewables & efficiency.
For more information, customers can contact Solar Wolf Energy's expert customer service team to discuss their requirements and schedule a free on site consultation for energy saving products and a customised quote. The company also has a customer information video – Solar Power Installation Quotes. The company serves the states of Massachusetts (MA), Rhode Island (RI), New Hampshire (NH), Pennsylvania (PA), Texas (TX), North Carolina (NC), South Carolina (SC), Florida (FL), Ohio (OH) and Maryland (MD).
Release ID: 321916