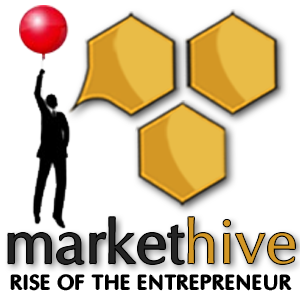 - July 11, 2016 /PressCable/ —
Social Networking Site For Entrepreneurs With Free Internet Marketing Tools
MarketHive is a social networking site for entrepreneurs with free internet marketing tools to ensure that all including the little guy or gal can succeed in marketing their business,products and services. The innovative and powerful internet marketing tools that MarketHive offers will give businesses the ability to increase their reach to the masses in just a short time. Everything entrepreneurs need to manage their campaigns are at MarketHive.
"When we created MarketHive we didn't realize just how powerful MarketHive is. Our blogging platform alone allows us to reach not only our social media sites but the social medial site of our MarketHive friends. Our tracking system is just mind-blowing"
MarketHive is a social networking site created by entrepreneurs for entrepreneurs, MarketHive also offers to it members an incredible blogging platform, and some innovative and powerful internet marketing tools. All of this is free for life. MarketHive solves the problem for most Internet Marketers especially the little guy and little gal,since most of the internet marketing tools offered online are very costly usually hundreds of dollars monthly. MarketHive's revenue comes from banner advertising. MarketHive will really empower several struggling entrepreneurs, by helping them to save money on promoting their business,products and services because MarketHive's online marketing tools are free for life forever! No strings attached.
Online marketers have been using additional social networking sites for years and have found that there are some troublesome issues that happen as a result, privacy issues are really been at the forefront. Also there are so many hoops that a business has to jump through. MarketHive is a breath of fresh air when it comes to privacy, no worries, with MarketHive their will never be a targeted advertisement or 3rd party content based on what the internet marketer does online. We think it is unethical. And there is no hoops to jump through, the entrepreneur will not ever have to feel like big brother is watching.
Release ID: 122771