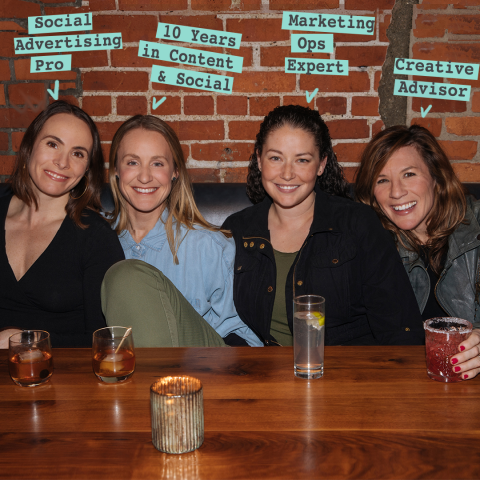 - July 9, 2020 /PressCable/ —
A social media marketing firm in Shelburne, Vermont has launched a marketing system that improves overall profit by fast-tracking website traffic and reducing operational waste.
More information is found at http://www.strongbrandsocial.com
The system, which is called Strong Brand Social, was developed by the team of experienced social media specialists to give businesses a boost in terms of growth rate, engagement rate, quality of website traffic, and average customer value.
KW Content is a female-founded, women-run communications firm that specializes in content strategy and social media.
According to the firm, the system offers businesses a clear connection between company objectives, content strategy, and social media plan. In addition, the system provides a few yet proven growth tactics that can work regardless of the type of business.
The team explained that what makes this system unique is its immediate applicability because the information was already tested and proven successful in actual client campaigns.
Those who will purchase the system will learn about the three main types of content that they need to create in order to ensure long-term success, the nine critical elements of success in growing the right audience, and a channel guide, which teaches how to get the right message to the right audience without wasting resources.
Moreover, the system also offers KW Content's proprietary measurement model for social media, a "boosting" alternative that can increase engagements, tools that can help build a community around the brand, creative content prompts, and more.
KW Content found that social media can result in resource wastage when a mediocre plan is used. They stated that for the companies that implemented them, these poorly crafted plans can result in wasted time, money, and business opportunities.
Social media marketing refers to the form of digital marketing involved in developing and sharing content on social media platforms. Spending on social media marketing grew in the wake of the coronavirus pandemic by 74%, according to the June 2020 edition of the CMO Survey, adding that investments in social media are showing increased contributions to business performance.
"Imagine seeing a huge jump in one's social media engagement by the following week just by using one or two techniques in this system," a company spokesperson said. "This system is for those who want to see immediate results because it can drive brand growth and engagement quickly and consistently."
More information about the benefits of Strong Brand Social can be found at http://www.strongbrandsocial.com.
Release ID: 88963695