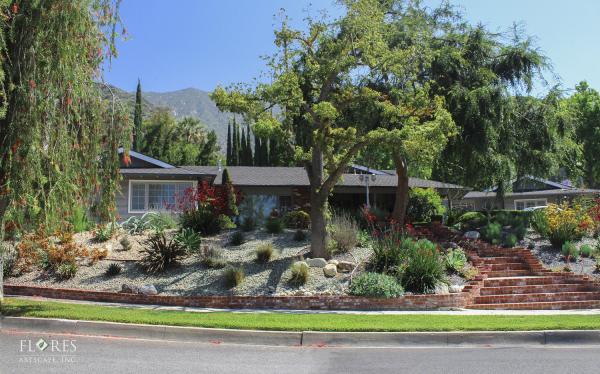 - February 24, 2019 /PressCable/ —
In 2018, the California wildfire season saw over 8,500 fires burning an area of almost 2 million acres. This devastation was the largest amount of burned acreage in recorded history, the deadliest and most destructive season on record.
While many factors come into play where wildfires are concerned, a primary proactive position available to homeowners is straightforward brush clearing.
With the rainy season delivering gallons of rainfall to freshly charred hills, new growth is promised for Spring 2019 with a breathtakingly colorful super bloom. Among these beautiful wildflowers are invasive weeds and brush, which quickly dry out in the summer heat and become an invitation for open flame.
Southern California-based artisan landscaping company Flores Artscape has been accredited with the Better Business Bureau for over a decade, and is well-versed in appropriate management of brush clearing. Proper brush clearing involves intensive manual labor, covering various methods that result in the removal of dry brush that would allow sparks from fires to jump, thereby spreading the fire. It also involves the cutting back of small trees which are quick to burn, and trimming low-hanging branches that can catch and spread fire rapidly to a forest canopy. Removal techniques range from outright strategic pruning, trimming and removal to careful use of environmentally-friendly herbicides and purely organic methods, such as keeping sheep or goats.
However, this is not a process to undergo willy-nilly.
"Removing too much of natural growth, and using methods that are not tried and true, can stand a risk of irreparable damage to the environment, and when done wrong, brush clearing can lead to bigger fires in the end." – Flores Artscape Owner, Rumaldo Flores
Flores Artscape works tirelessly to shift the focus on local landscapes from the simply beautiful to the truly Green. They have been at the forefront of transforming local homes into environmentally friendly California landscapes using their expertise of brush clearing, making sure it is done right. With a passion for the environment, they have spearheaded drought-friendly landscaping in Southern California while helping with wildfire devastation by working with SoCal homeowners to maintain their property and lower the risk of, and damage from, wildfires.
Release ID: 485224