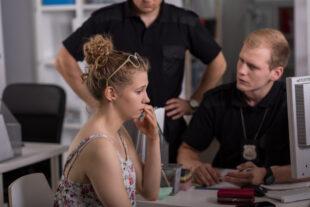 - April 13, 2019 /PressCable/ —
Community Watch, an website offering information on community security, launched a new report on the difference between snitching and reporting crimes. " 'Snitching' – A Problem for Low Income Communities" aims to clarify the difference between the two types of civilian-police interactions, address the barriers that prevent reporting crimes, and propose solutions to create an environment people can report crimes safely and without being stigmatized.
More information can be found at https://communitywatchpaper.org/snitching-problem-for-low-income-communities.
According to the report, snitching is defined as the action of turning against partners or gang members, in order to gain specific legal advantages. By contrast, reporting to the police and testifying against criminals are voluntary acts for which a person does not gain any advantages.
One of the most important issues, both in low-income communities and, increasingly so, in society at large, is that snitching is confused with reporting to the police, thus transferring the stigma associated with snitching to an activity that is beneficial to the community.
The Community Watch report presents a series of factors that act as barriers to reporting crimes. Amongst them are a deep-rooted mistrust with the police, intimidation from criminals, and the promotion of an anti-snitch attitude in popular culture.
Readers will also find practical suggestions on how to increase crime reporting, thus strengthening the judicial system and fostering safer communities.
Among the most important solutions is to improve the trust between community members and the police.
The report states: "The trust factor between the police and community needs to be enhanced for the community members to develop faith on the police. This will ensure that they report and testify crimes and criminals fearlessly. The trust has to be strengthened for people to come forward and report crimes to the police voluntarily. This will also dent the perpetrator's confidence and lead to reduction in crime rates."
Interested parties can find more information by visiting the above-mentioned website.
Release ID: 502450