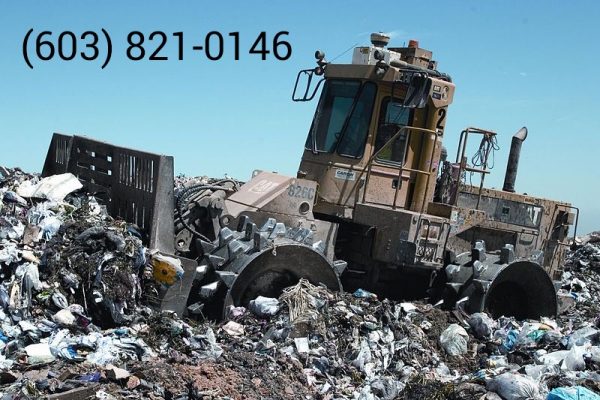 - April 27, 2016 /PressCable/ —
With New England witnessing an unprecedented explosion in population growth in recent years, the volume of trash that new families and businesses are generating is exploding along with it.
Case in point: the Free State Project (FSP), a libertarian experiment is taking over the political machinery of a state and rolling back what they refer to as freedom-robbing laws and regulations, with the arrival of 20,000 new families into New Hampshire in just the past few years.
As word gets out about this social revolution among liberty lovers from every corner of America, FSP planners expect a veritable wave of immigration into the Granite Sate in years to come, thereby further exacerbating the growing disposal problem.
As often happens when problem meets opportunity, one company has stepped up to dispose of the situation.
Southern New Hampshire Disposal, or SNH Disposal for short, was formed in 2016 for the sole purpose of bringing the area's finest trash pickup, disposal and recycling services to within easy access of the public and area businesses.
Says founder, president and Chief Executive Disposal Officer (CEDO), Lockhart Philips, "Like most good New Englanders, we cherish this small, blue planet we all call home. And heaping it high with trash and waste is not our idea of taking good care of it."
A primary mission of SNH Disposal is to recycle as much disposal waste as possible within the limits of current technology, so that the majority of discarded refuse can generate electricity to help address the power needs of the New England region."
Philips goes on to point out that, with frigid winter temperatures that plunge to the very bottom of the thermometer, and broiling summer temps that keep air conditioners running around the clock, New England consumes a huge and growing amount of electricity.
"Trash-to-energy" technology allows the combustion of a wide spectrum of rubbish that otherwise would head to the landfills. The problem is, with all the new construction activity to accommodate the influx of new families and businesses to the area, New England towns are hard pressed to extend the perimeters of existing landfills. And the very idea of creating new ones immediately stimulates a massive "NIMBY" response (Not In My Back Yard!) from stalwart New Englanders who are known for their resistance to encroaching bureaucracy.
Say Philips, "Our vision at SNH Disposal is to expand our outreach to collect the majority of refuse, trash, debris, garbage, rubbish and recyclables across central and southern New England and turn the vast majority of it into useful energy to benefit our neighbors. And that's not just talking trash!"
Release ID: 112412