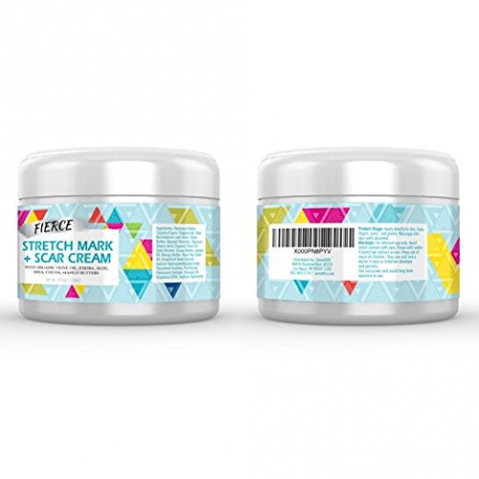 - February 13, 2017 /PressCable/ —
SmoothRx has much to celebrate. Not only are they approaching the two-year anniversary since the launch of their best-selling stretch mark and acne scar removal cream, but they have now been rated the #1 rated scar removal cream on Amazon.com, the exclusive selling partner for the SmoothRx cream.
"These past two years have been a whirlwind," explained SmoothRx spokesperson Ashley Royal. "We have witnessed record-breaking sales and growth of our scar removal cream, and are now the #1 rated cream on Amazon.com. This is so exciting! As exciting as this may be, we are not resting on this success. SmoothRx will continue to work towards developments that can improve the results our customers receive from our cream."
Over customers have written reviews on Amazon.com for the SmoothRx stretch mark and scar removal cream. A recent five-star reviewer said "My son has terrible stretch marks from growing too fast. He is embarrassed by them (of course), so I have been buying him creams to help them fade. So far nothing has really worked. He called me yesterday from college and said 'mom, I think this cream is working.' He is super psyched, and I am super relieved. I'm going to continue to buy this cream for how ever long we need it!"
Made of the only the highest quality ingredients, the SmoothRx cream is made from items such as aloe, oregano oil, rose hip seed oil, mango butter, shea butter, cocoa butter, jojoba, oil, and grapefruit seed oil. These ingredients are all-natural and combine to provide an excellent moisturizer for the skin. This extra moisturization improves the elasticity of the skin, which can help smooth fine lines and prevent new stretch marks and scars from forming.
A four-ounce bottle of SmoothRx scar removal cream is sold for $19.95 on Amazon.com. Free shipping is available for purchases of $49 or more.
About SmoothRx: "SmoothRx makes premium scar creams for stretch mark removal, acne scar removal, fine line removal, spider vein removal, and general scar removal. Made in the United States, we only use premium natural ingredients such as orange oil, grapefruit seed extract, shea butter, cocoa butter, and more. We sell primarily on amazon.com and hope to improve the lives of those who are troubled with scars and other cosmetic hindrances."
Release ID: 169220