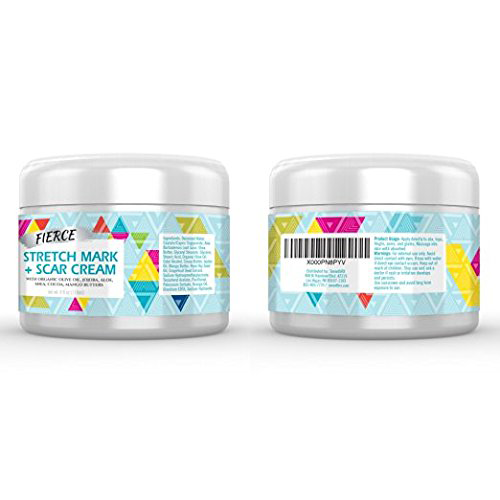 - October 21, 2016 /PressCable/ —
"We know we have a great product," said company spokesperson Ashley Royal. "By lowering the price point, we hope this will inspire people to want to try our cream. We have always offered a money-back guarantee, but with a new, lower price point we believe it will be one more obstacle that has been removed and more people will try our cream."
The SmoothRx stretch mark and scar cream is designed for both men and women.
It can help to remove stretch marks, spider veins, and scars caused by acne, burns or injury. Made of high quality, all natural ingredients such as rose hip seed oil, jojoba oil, aloe, mango butter, grapefruit seed extract, cocoa butter and shea butter, the cream has excellent moisturizing properties and can not only help hydrate and improve skin tone but also reduce fine lines and help prevent future scars from forming.
Customers love the SmoothRx scar cream and have left over 175 reviews on Amazon.com. One verified purchaser wrote, "Read this! I have suffered from acne worse than even in the last few months. I would get 2-3 pimples, and as soon as they went away, I would get 3 more. I'm the type of person that picks at her pimples because I think that will make them go away faster so i have a face full of scars, and this cream is just amazing. I don't get breakouts anymore, and my skin feels so soft, I see a little bit of notice from my scars, but I just started using it so I'll give it more time. This cream is amazing it really calmed my breakouts, and I love how my skin is reacting to it. I HIGHLY recommend it!!"
SmoothRx scar cream can only be purchased on Amazon.com, and the discounted price of $20.99 will continue through the end of the month. Amazon offers free shipping on any purchase over $49.
About SmoothRx: "SmoothRx makes premium scar creams for stretch mark removal, acne scar removal, fine line removal, spider vein removal, and general scar removal. Made in the United States, we only use premium natural ingredients such as orange oil, grapefruit seed extract, shea butter, cocoa butter, and more. We sell primarily on amazon.com and hope to improve the lives of those who are troubled with scars and other cosmetic hindrances."
Release ID: 139837