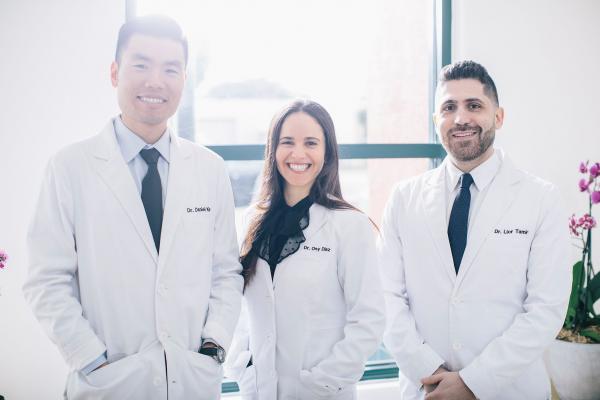 - July 22, 2020 /PressCable/ —
A leading dental clinic near Foster City, CA has launched a new specialist smile makeover service utilizing Digital Smile Design (DSD) technology. Bloom Dental Group in San Mateo California says patients will experience advanced digital techniques to help them achieve the smile of their dreams.
Find out more at https://www.bloomdentalgroup.com/digital-smile-design-makeover-san-mateo-ca-california
The newly launched DSD service is a revolutionary technique that uses a facially driven approach that allows the experienced team to create a smile in harmony with the patient's face. Cosmetic Dentist and Smile Makeover with Digital Design specialist, Dr Lior Tamir based in San Mateo near Foster City CA can plan, design, simulate, and deliver the ideal smile for patients in a few simple steps by utilizing digital workflows and software.
Projecting a healthy, radiant smile can help people to improve their self-confidence in their personal and professional lives. The new service looks at the patient's facial esthetics while also restoring biology, function, and structure.
DSD is ideal for people whether they require a little straightening or a full dental reconstruction. A smile makeover can help people achieve the healthy smile they have always dreamed of. The planning stage enables the patient to share their aesthetic goals while the team take digital records of the teeth and begin to plan a tailored treatment solution.
The new technique is designed to evaluate the patient's current smile lines and facial profile. By planning every aspect of the case digitally, the team can ensure the smile will look and function as intended. Prior to any treatment beginning, patients can visualize how their new smile will look, which helps them to understand the outcome.
Once the treatment is started, Dr Tamir will minimally shape the patient's teeth and fit them with temporary veneers or crowns until the hand-made ceramic restorations that mimic real teeth are ready. Cutting edge layering techniques are used by the master ceramist to give restorations anatomy, translucency, and a final shade that mimics natural teeth.
After the patient wears temporaries for several days, they return to provide feedback and make any final adjustments. During the second appointment the temporaries are removed, and the permanent restorations are fitted to the teeth. Once cemented, the team use a digital bite sensor (T-Scan) to balance the bite and make any adjustments.
Dr Tamir said: "At the Bloom Dental Group, we specialize in laser and digital dentistry relying on minimally-invasive procedures using the latest in dental technology. Preventative care is at the heart of our approach."
"We work with each patient on a one-on-one basis to design the smile of your dreams. You will leave the office with a beautiful, authentic smile that's been crafted perfectly for you," they added.
To find out more, interested parties are invited to visit the website provided. Alternatively, find out more about the clinic here https://finance.yahoo.com/news/digital-smile-design-dsd-makeovers-044000681.html and here https://www.marketwatch.com/press-release/digital-smile-design-dsd-makeovers-california-announced-by-bloom-dental-group-2020-06-24
Digital Smile Design Smile Makeovers in San Mateo CA: Serving California, San Francisco, Foster City, Belmont, San Carlos, Burlingame, Millbrae, Menlo Park, Palo Alto
Release ID: 88969588