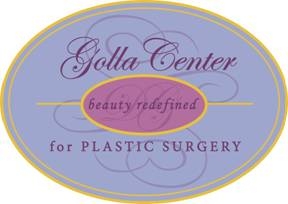 - July 11, 2015 /PressCable/ —
Golla Center for Plastic Surgery & Spa is hosting an exclusive 1 day VIP event on July 17th, offering the next generation wrinkle filler Bellafill. Bellafill is an FDA-approved dermal filler that is implanted into the skin primarily for the correction of nasolabial folds, or smile lines. The 1 Day event will include sale of 1 Syringe for $ 800.00 + Free facial or Massage, 3 Syringes for $1,800.00 + 3 Photofacials, 6 Syringes for $3,000.00 + 1 Clear + Brilliant.
Bellafill works to erase fine lines and wrinkles and has the ability to improve the texture of the skin with the very first injection. The secret behind Bellafill lies in the PMMA (polymethyl methacrylate) microspheres that exist in the bovine-based collagen gel, which trigger the body's production of natural collagen. It's been proven that PMMA is safe to use and is considered the main catalyst behind an immediate facelift. Bellafill is non-resorbable, unlike many other dermal fillers which are absorbed by the skin and require future reinjections.
Clear + Brilliant is a safe, nonsurgical, non-invasive and gentle treatment that fights the natural effects aging has on the skin. Creating a more even skin canvas along with the reduction in appearance of pores, this technology can help improve skin tone and texture, giving skin a radiant and youthful glow.
Intense Pulsed Light (IPL), also called FotoFacial and Photorejuvenation, is a breakthrough technology that has become one of the most popular cosmetic treatments. Both the pleasures and stresses of life, along with the simple passage of time, tend to cause the skin to appear older. Intense Pulsed Light is a non-ablative, non-wounding, laser treatment that can be customized to individual needs.
The Bellafill One Day VIP event will take place on Friday, July 17th, 1 – 6 pm at Golla Center for Plastic Surgery & Spa 107 Gamma Drive Suite 210 Pittsburgh, PA 15238. Residents of Greater Pittsburgh and surrounding areas are welcome to attend this event. This offer is available by appointment only; those interested can RSVP by calling 412-963-6677. For more information please visit:
http://gollaplasticsurgery.com
.
Release ID: 86421