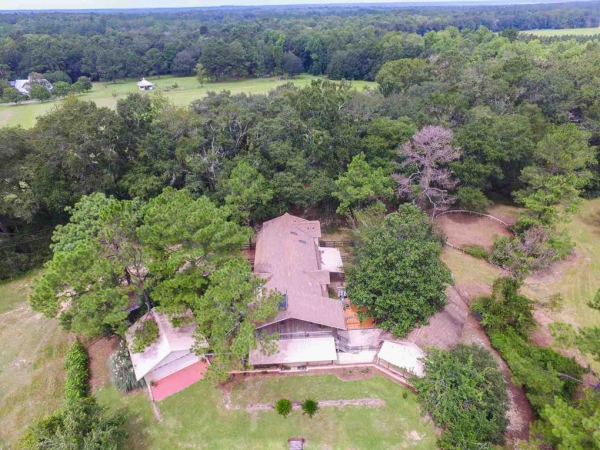 - November 21, 2017 /PressCable/ —
Fears about the future have prompted growing consumer interest in rural and small farm home buying. Exploration of sustainable, safe haven alternatives is on the rise. Monticello, in Jefferson County, FL, provides an example through the farm estate at 2536 Old Lloyd Road, showcased on http://northfloridafarmsforsale.com/.
Fear and desire — the two main drivers for home purchasing – are coming together in eye-opening ways that stand to benefit savvy consumers for the short and longer term.
Fears about the future of the economy, national security, political stability and climate change, among others, have sparked growing interest in rural and small farm home buying. So has greater consumer awareness about sustainability options and their benefits. Technology trends have had a complimentary effect, opening the door to new choices for many on how to generate income and where to do one's work.
The small town lifestyle has drawn increasing attention and appeal in the past year alone as more people are feeling the need to rethink their options for the future – including their lifestyles and where they live and work.
Worries about crime in urban areas, where most people live, are on the minds of parents and others. In addition to typical crimes of vandalism, sexual assault, murder and others has come a rash of horrifying mass murders across the U.S. and other countries — including incidents of domestic and international terrorism. Forecasts for a surge in such tragedies, combined with their unpredictable locations, have led more people to change or question vacation plans, business trips and everyday outings. Some who have never done so before are considering home schooling their children as a way of protecting them from danger.
Pollution is a conspicuous reality in many cities, where residents pay the price through health effects and quality of life. Climate-related trends in storm intensity brought added concerns in 2017, especially in coastal cities.
Most cities are not conducive to growing one's own food or generating on-site power and water for the home. City dwellers are dependent on outside services for their most basic needs and interruptions in supplies and services – due to terrorism, extreme weather, a political or economic crisis or other causes – could prove disastrous for them. Scenes from multiple 2017 hurricanes (in Houston and other cities) underscore the vulnerabilities.
The threat of nuclear war is in the daily news, with the prospect of missiles that could hit the U.S. west coast near term. Sales of modern day bomb shelters are on the rise in response, both free standing bunkers and integrated bomb shelter homes.
Rural areas, and small farms in particular, offer diverse opportunities for sustainable living while protecting one's loved ones and economic well-being. So-called "preppers" have known this for years and, for a host of reasons, others are gravitating to less populated rural communities as well as remote areas.
Technology has led to more home purchases in rural communities too. For instance, broad Internet access combined with flexible work policies has enabled work to be done from virtually anywhere. Many more people are working for their employers from home while others are creating and running their own home-based businesses.
Many small towns are of a size that can accommodate growth while still staying small. Even towns of less than 2,500 people can offer many attractive amenities – as illustrated by Monticello, Florida (Jefferson County).
Assorted benefits of small farm living are featured in this article: http://northfloridafarmsforsale.com/sustainable-farm-living/. A model small farm in Monticello, FL showcases all of these benefits while being a safe haven from worries about the future. Learn about its features here: http://northfloridafarmsforsale.com/2536-old-lloyd-road/. Other sustainability resources are provided on this resource Website as well.
Release ID: 266583