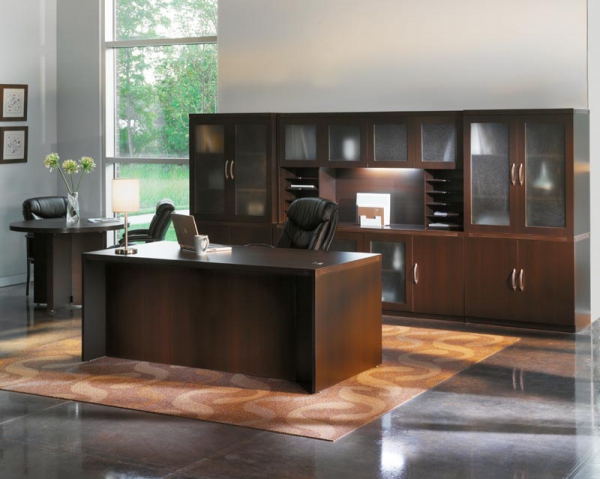 - August 2, 2016 /PressCable/ —
Historically, as the economy goes, so does the office furniture market. However, in the face of relative uncertainty in the global economy, the expansion of small and medium-sized businesses in the U.S. is a blessing for office furniture retailers, which means some excellent deals for customers.
Following the news with any regularity, the political and economic landscapes look like they are in total upheaval these days, but what pundits are portraying in their reporting is hardly reflective of what is really happening. Contrary to all the negative reporting, the American economy is in a period of excellent growth. In fact, through 2016 so far, small business employment has grown every month except for May, and according to the Paychex HIS Small Business Jobs Index, the decrease was only a negligible 0.18 percent. And while this is great news for both individuals looking for work and the small businesses that are experiencing growth, the strength of the economy is particularly good news for an industry that most people do not think about in regards to the economy, and that is the office furniture industry.
As small businesses are created and expand, it makes sense that they need to furnish their offices. That makes for what is obviously good news for office furniture retailers, but it also means that small businesses looking to furnish their offices can get new, high-quality furniture at notable discounts.
For example, a dealer at Mayline Office Furniture (maylineofficefurniture.com) Pat Borden has been able to make an exceptional move that benefits all of her customers- every piece of office furniture he sells is at least half of the manufacturer's suggested retail price. This steep discount goes beyond what most people experience when buying furniture, but the successes and growth in the world of small businesses allow Mayline Office Furniture to offer such a steep discount on every product they carry. This is particularly impressive taking into consideration that Mayline consistently receives outstanding reviews and marks for both aesthetic appeal and craftsmanship.
"We truly enjoy helping small businesses succeed," Borden said, "and the discounts we offer for some of the best office furniture on the market helps them in their attempts." The Mayline Office Furniture dealer further explained that "Small businesses are more likely to land clients when their offices have an air of professionalism, and Mayline furniture is second to none in leaving a great impression." She continued, "On that same note, though, we're not trying to make small businesses go bankrupt trying to furnish their spaces with great-looking sets."
For an industry that is seeing growing demand, Borden's approach for maylineofficefurniture.com might seem counterproductive since he is selling items that businesses need to operate. Nevertheless, it is precisely small business owners like Borden who do what they can to help other small businesses that give startups in every industry a chance at success.
Those looking to start a business or get high-quality office furnishings at a price that is more than fair should visit maylineofficefurniture.com or call (727) 330-3980 for a bespoke layout and design plan at no extra charge.
Release ID: 125870