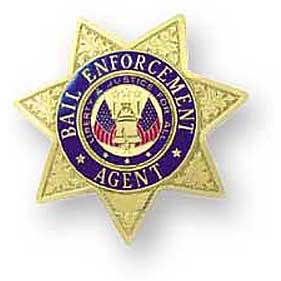 - January 13, 2017 /MarketersMedia/ —
Jonathan Gronvall takes new position as Youngstown Bail Bondsman | Bounty Hunter for Sly Bail Bonds. Full details can be found on the About Us section of the company website, http://www.slybailbonds.com. Jonathan grew up in Boardman, Ohio and has lived in the Youngstown area most of his life. He graduated from Boardman High School in 2005 and is a graduate of the Eastland Police Academy. He has spent the past four years in Columbus, Ohio specializing in fugitive apprehension. Jon has an extensive background in the legal system and understands what it is like, and how difficult it can be to deal with the entire court system. He will diligently and compassionately help clients through this trying and complicated process after being arrested.
Sly Bail Bonds CEO, Anthony Sylvester expressed confidence that Jonathan Gronvall is ready to handle the job, saying: "The challenges the company is facing demanded someone with solid experience and expertise in bounty hunting. The past results that Jon has attained with other companies makes him a great fit. When combined with the support system that is currently in place at Sly Bail Bonds, success is guaranteed."
Among the new responsibilities Jonathan Gronvall can expect to handle, the main challenges are: Improving local coverage in Youngstown Ohio and the entire Mahoning Valley area writing local Youngstown bail bonds, helping all other offices throughout Ohio with fugitive apprehension and building on past relationships in the Mahoning Valley with the local criminal justice system.
Sly Bail Bonds continues to grow and open new brick and mortar offices throughout Ohio. Sly Bail Bonds have opened 2 new offices in the last 90 days. First in Canfield at 4308 Leffingwell Road Canfield, Ohio 44406 which is the second office in the Mahoning Valley. In addition, Sly Bail Bonds have opened another office at at 27 North Paint Street Chillicothe, Ohio 45601 for writing Chillicothe bail bonds.
Customers and current employees are invited to send their messages of congratulations and welcome to the new Bail Bondsman | Bounty Hunter via the website: http://www.slybailbonds.com.
Release ID: 159743