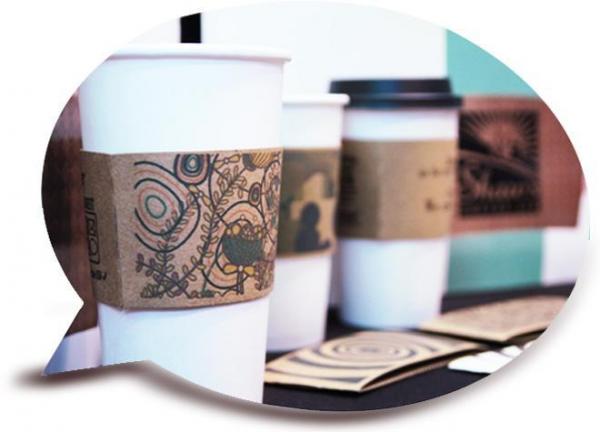 - February 15, 2018 /PressCable/ —
Saint Louis, MO (February 14, 2018) – The company logo of Sleeve-A-Message is a big part of its first impression, usually acting as a potential consumer's first glance at an offer. The logo is a company handshake, the focal point of every official website banner, of business cards, and on all social media platforms. These avenues strengthen brand presence in all corners of transaction, and the logo is the star of the production.
Sleeve-A-Message, a company that thrives in part by placing company artwork on custom drink sleeves, understands the importance of first-glance imagery. They've recently modernized their logo. The new design incorporates a sleek Lato typeface in refreshing blues that pop off of a white background. The company says it's part of their mission for constant improvement, not just in the cosmetic, but in their ability to offer more value to customers.
Sleeve-A-Message probably wanted to show off their own design services, which customers who only associate them with sleeves and coasters might not know about. The logo change conveys their graphical expertise, and shows the company is proficient in more than one aspect of physical advertising. Subjectively, it shows the company is entering 2018 with the expressed intent to continuously reinvent itself to keep up with consumer wish lists. An important part of that is offering more services and better packages, adding convenience to quality.
Sleeve-A-Message CEO David Dresner says custom sleeves and coasters are an "undervalued medium". He may have a point, considering how much coffee and tea we drink daily. New shops open every week, which present fresh opportunities for sleeve decoration, which customers will carry with them as walking advertisements. And since catching someone's eye with a drink sleeve depends entirely on the visual, combining their design services with their custom sleeve services seems logical. Their eco-friendly approach to manufacturing and disposal doesn't hurt.
Sleeve A Message
543 Hanley Ind. Ct, Suite 201, Brentwood, MO 63144
Release ID: 300521