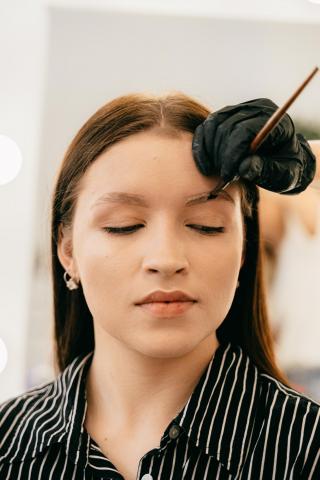 - January 31, 2022 /PressCable/ —
The recent expansion means men and women in Sandy can now book the services they want from an industry leader in luxurious day spa treatments. Luxe Beauty Day Spa & Aesthetics specializes in body treatments, laser hair removal, waxing, permanent cosmetics, eyelash extensions, and facials.
More information can be found at https://luxebeautyut.com
The services at Luxe Beauty Day Spa are performed by professional, certified master aestheticians, technicians, and stylists. To date, the company maintains a 5-star rating among clients. With newly launched services available to residents in Sandy, Salt Lake City and abroad, the company is giving those who prioritize self-care and a well-maintained, healthy-looking appearance the opportunity to experience one of the best day spas in the region.
Experts in semi-permanent makeup, one of the most popular services the spa offers is microblading. The technique is similar to eyebrow tattooing, but more precise and natural-looking. Eyebrow microblading, also known as 3D microblading, feathering, and etching, uses pigments that are inserted just under the basal membrane between the epidermis and dermis. It is an ideal procedure for eyebrow shape corrections and for those without natural brows.
Learn more at https://luxebeautyut.com/luxebeauty-microblading or https://luxebeautyut.com/luxebeauty-eyelash-extensions
The spa's eyelash extension services create long, full, natural-looking eyelashes. Extensions can be made of mink, silk, synthetic, human, or horsehair. Techniques for this application vary, depending on the client's preference.
Known for their luxurious facials, the aestheticians at Luxe Beauty offer a multi-step skincare treatment that involves cleansing, steam, exfoliation, creams, lotions, facial masks, peels, and massages. The procedure sloughs off dead skin cells and nourishes the skin to promote a well-hydrated complexion that looks brighter and more youthful.
A company spokesperson says, "It is our aim at Luxe Beauty Day Spa to revitalize, invigorate and create a new and healthy, beautiful you. The atmosphere at Luxe Beauty is relaxed and trendy. Leave your concerns at the door and experience our treatments customized to your skin needs."
With newly launched services designed to give residents in Sandy Utah the absolute best-in-class body, skin, and makeup treatments, the team at Luxe Beauty Day Spa & Aesthetics are forging partnerships among those who appreciate customer-oriented service and top-notch techniques.
Visit https://g.page/luxebeautyeyelashextensions?gm to find out more.
Release ID: 89062187