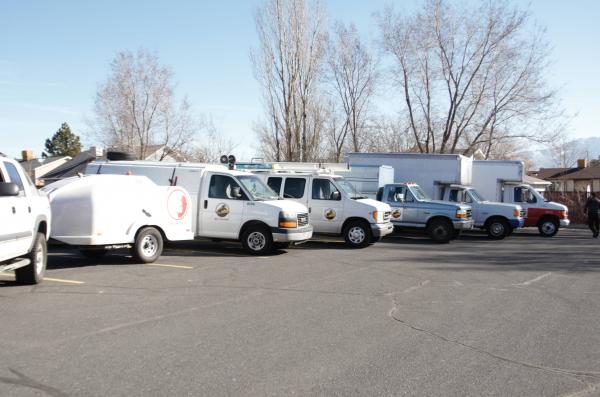 - June 20, 2021 /PressCable/ —
Stallion Plumbing and Drains, a Utah-based licensed, bonded and insured plumbing contractor offering a myriad of solutions from general plumbing repair services and sewer line repair to rooter service, water heater repair, clogged drains service and sewer camera inspections, has made its drain cleaning service accessible to customers in the Kearns metro township of Salt Lake County, the company bringing its plethora of experience to handle floor drains, downspout drains, sewer drains and more.
"When we think about what goes down our drains on a daily basis, the vision is pretty frightening," says Alex Sibilla, founder and owner of Stallion Plumbing and Drains. "When we wash dishes, different types of grease and food particles are sent down the drain, and when we take showers, it's hair, soap and dirt that makes its way through a home's plumbing system. If these elements are not cleaned out from shower and sink drains on a regular basis, all the buildup can wreak havoc on a home's sewage lines and pipes."
For more information visit https://stallionplumbingsaltlakecity.com/customer-reviews/
According to Stallion representatives like Sibilla, benefits of the regular cleaning of drains include improving the lifespan of the drain, ridding the home of bad odors, faster drainage, reduced clogs and reduced repairs. What's more, the SLC plumbing company recommends keeping a home's drains clean as part of home maintenance duties, with the decision regarding how often drains should be cleaned being dependent on a number of factors, such as the size of the household, how much the drains are used and more.
While small households, say Stallion reps, may be able to get away with cleaning on an as-needed basis, larger households may need to schedule professional drain maintenance more often. In general, the business recommends yearly maintenance, but experts like Sibilla suggest homeowners talk with a local plumber about a cleaning schedule based on their usage.
Further, Stallion plumbers have been telling customers in the Salt Lake County metro township that once their drains receive a professional cleaning, it is important that they still take proactive maintenance steps to keep them running smoothly.
The list of things they can do themselves to keep their drains clear, according to the company, include being mindful of what is put down the sink, toilet and shower drain; investing in a drain gate or screen; looking at the drain stoppers in the sink every few weeks for any hair, soap buildup or other particles that have started to accumulate; avoiding putting any over-the-counter chemical cleaners down the drain, as they can cause issues with pipes; running hot water down the bathroom drains every week to clear any buildup and having cold water running when the garbage disposal is on.
"Taking these preventative maintenance steps and investing in regular cleaning services can help prevent major issues," concludes Sibilla. "Leaving drains unmaintained can result in severe clogs or even blockages which could lead to damage to pipes, a decrease in the quality of water and potential health risks."
Stallion Plumbing and Drains is located at 4956 W 6200 South #304 in Salt Lake City and can be reached by calling (801) 797-1090. For more information, including customer reviews and testimonials, visit website cited above.
Release ID: 89029506