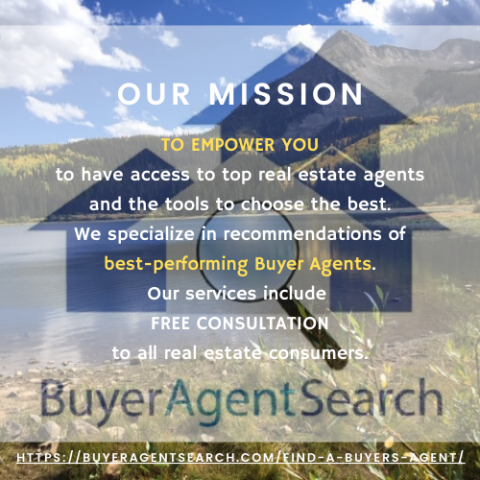 - June 4, 2020 /PressCable/ —
The Buyer Agent Search by SkyFor recently released a guide for potential home buyers in California about choosing the right type of real estate agents to work with.
Are agents in California allowed to represent both buyers and sellers? Read the full article and find out more at https://buyeragentsearch.com/dual-agent-in-california/
Stimmel-law.com says, "Dual agency is not illegal in California, but it is a heavily litigated area of real estate law. A dual agent is defined by California Civil Code (2079.139d) as "an agent acting, either directly or through an associate licensee, as agent for both the seller and the buyer in a real property transaction." California Civil Code §2079.17 specifies the disclosure requirements for dual agents."
The guide shares useful information about California's Assembly Bill 1289 and explains the fiduciary responsibilities of the agents to the buyer and the seller. These include: (a) Diligent exercise of reasonable skill and care in the performance of the agent's duties. (b) A duty of honest and fair dealing and good faith. and, (c) A duty to disclose all facts known to the agent materially affecting the value or desirability of the property that are not known to, or within the diligent attention and observation of, the parties.
Furthermore, California's Assembly Bill 1289 states, "The duties of the agent in a real estate transaction do not relieve a Seller or Buyer from the responsibility to protect his or her own interests. You should also carefully read all agreements to assure that they adequately express your understanding of the transaction. As a buyer, you have the duty to exercise reasonable care to protect yourself, including as to those facts about the property which are known to you or within your diligent attention and observation."
Skyfor Inc's Buyer Agent Search has given real estate buyers and sellers assistance for more than 20 years. Initial home buyer guidance is provided through this service and a list of agent contacts may be found for all 50 states at this link: https://buyeragentsearch.com/associations-and-real-estate-agents/ The service suggests top buyer agents and explains the home-buying process. All agents in the network are capable of giving their clients a list of reliable local lenders.
The service routinely follows up with consumers to make sure the agents are doing an excellent job for them. The service provides home buying or selling tips on its website, and instant access to a list of buyer agents at https://buyeragentsearch.com/find-a-buyers-agent/ or the association pages for each state. This free list of agents is available 7 days/week. Live staff are available to discuss specific questions.
Skyfor also manages the non-profit association for buyers in Colorado, the Colorado Exclusive Buyer Agents Association.New pages on that site gives current guidelines for Covid-19, and the status of mortgage shopping in Colorado.. The inquiry form encourages visitors to specify their initial contact preferences of text, email or phone, and whether they are seeking mortgage assistance.
Release ID: 88960622