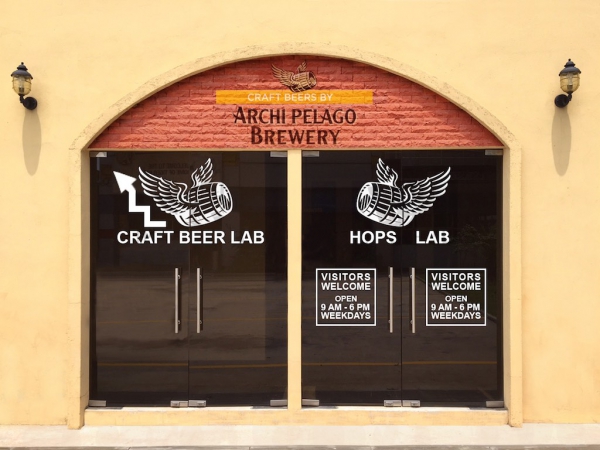 - September 30, 2015 /PressCable/ —
In a completely different approach to launching its new Group Tours and Team Building Experience Trips, Achipelago Brewery – Singapore's Craft Brewery – has decided it will open its doors to the public and reveal its previously tightly guarded brewing secrets from 28 September 2015.
Where most businesses tend to just keep their brewing methods hidden behind closed doors, Achipelago Brewery has decided to be a little more daring. They're throwing open the doors to group tours and special team building events and meetings with the launch of their new Group Tours service.
Malcolm Davies, Head of Archipelago Brewery, says: "We wanted to be true to the essence of our brand. It's about natural methods and transparency. That's why we're throwing open the doors to group tours and special team building events and meetings because we have nothing to hide in our authentic brewing process". It's a fact that they never pasteurize and all Archipelago craft beers are proudly produced in a 100% natural and pure way. From Singapore's craft brewery to the consumers' lips, every craft brew is kept consistently refrigerated to preserve the astonishing natural flavours.
Davies continued, "It should be really worthwhile and we're hoping it will introduce Singaporeans to their very own local craft brewery and the pleasures of authentically brewed beers. It should go great unless all of Singapore turns up for their team building and tasting on the same day!"
Archipelago Brewery has always made a point of standing out when compared to other breweries in the Singapore area. This door opening and revealing celebration is just one of the many ways it does so.
This is a great chance for Singapore residents to visit together with coworkers, colleagues and team mates – come together and celebrate a great day out as a team and explore and enjoy Singapore's Craft Brewery.
Achipelago Brewery has been serving Singapore's growing dedicated band of craft beer connoisseurs since 2006. To date it has served hundreds of thousands customers and has become recognized as one of the most popular local businesses in the area. It can be found on 459 Jln Ahmad Ibrahim near Raffles Country Club. Offices based downtown? Even for businesses with team located downtown there's no problem, because until March 2016, Archipelago's Head Honcho Malcolm Davies has promised to fund buses from Singapore offices direct to the newly opened doors!
Malcolm Davies also said: "While Achipelago Brewery may not be the only business with this kind of offering in South East Asia, local residents in the city are increasingly choosing Achipelago Brewery because, as Singapore's Craft Brewery, we've been brewing local craft beers with passion and purpose since 2006. Our internationally acclaimed brew masters past and present have delivered outstanding award winning craft beers that locals just love to try."
When asked about the new Group Tours of the brewery service, Malcolm Davies said: "We think it's going to be a hit because we're the only craft brewery in Singapore to open our doors. There's nothing else like this in the country".
Further information about Achipelago Brewery and the new Group Tours of the brewery service can be discovered at https://www.facebook.com/ArchipelagoBrewery/. To qualify for the free transportation service to the brewery for team building experiences, meetings and for private group bookings of up to 22 persons, contact Malcolm Davies, Head of Archipelago Brewery.
Release ID: 92477