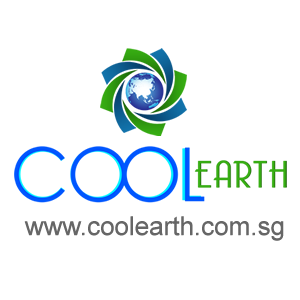 - May 1, 2017 /PressCable/ —
People who haven't used an online air-con service company before will be pleasantly surprised when they first try Cool Earth. It's a Singapore-based service company which offers hassle-free booking of all their services.
The low rates offered by Cool Earth is the main reason why more and more clients are avail of their services. Customers can even see details of their service rates on the website right away.
The rates shown on the site also means customers are informed ahead of time of their fees. This transparency keeps the problem of hidden charges from client-technician relations. There is no more haggling for lesser rates and waiving additional charges.
Individuals who own a computer or smartphone can now schedule their air-con service appointments on the Cool Earth website. They can be contacted through their website and email. This adds to their contact options which also include service numbers attended to by their own customer service staff.
Cool Earth technicians are all well-trained and experienced professionals with almost 20 years of working in the industry. Their credibility is backed by the many testimonials of past and present customers who had experienced the service the company provides.
Clients can schedule technician visit from 9 am to 7 pm from Monday to Saturday. They also serve customers on alternating Sundays from 9 am to 5 pm only. During the booking process, clients can specify the time and date they want for their service which allows them to tailor it to their own schedule.
The air-con technicians work for the company directly which waive the additional fees in between. It allows Cool Earth to deliver quality air-con solutions to all their clients at relatively lower rates.
Interested clients can just go and visit their website right here: https://www.coolearth.com.sg. Residential and commercial client can simply send their information directly to the website or email to schedule an appointment. It is that easy to avail of Cool Earth's services in Singapore.
Release ID: 192335