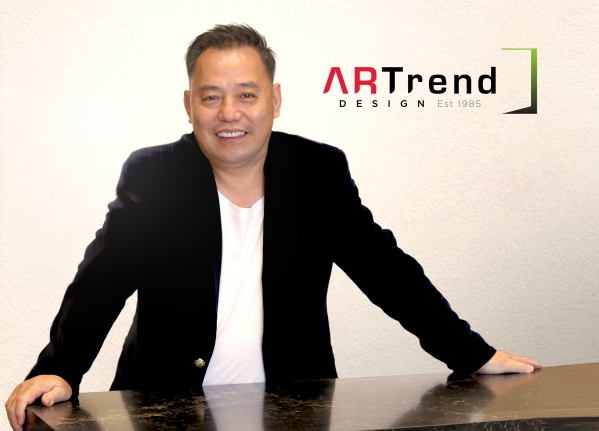 - August 30, 2017 /NewsNetwork/ —
Singapore interior design & renovation firm Artrend Design announced the expansion of its commercial interior design services. The firm's expanded portfolio focuses on three primary commercial setups.
More information about Artrend Design is available at http://artrend.com.sg
Artrend Design operates its own design studio, woodworking, and production facility in Singapore. The firm focuses on the design, planning, and crafting of aesthetically pleasing and functionally sound design layouts for commercial facilities including schools, hospitals, clinics, banks, hotels, retail stores, and restaurants.
The Singapore commercial interiors setup firm specializes in three major areas: retail stores, office spaces, and restaurants. The firm provides oversight over design, installation, and logistics through its team of interior design and project management experts. Each project is assigned its own management and design team to ensure clear accountability and a single project manager takes ownership of quality control and timely turnaround.
Safety and compliance with zoning and building regulations are the cornerstones of the firm's responsible design ethic. All projects are compliant with Singapore's stringent building codes, and specialized facilities are designed to be compliant with health codes and all applicable statutes. Artrend Design ensures that all legal permits pertaining to new installations are obtained, work areas are clearly demarcated to ensure safety and a danger-free work environment.
Artrend Design also provides residential interior design and renovation services with several active projects across the country.
According to a spokesperson for Artrend Design, "Our passion and commitment are in the design of commercial spaces that are stylistic reflections of our clients' brand identity. Our focus on excellence in design is balanced by our focus on product quality and safety, ensuring a superlative customer experience."
Headquartered in Singapore, Artrend Design is a full-services residential and commercial interior design and renovation studio. Headed by founder Kelvin Chua, the firm has provided premium design services to homeowners and businesses for more than three decades. More information is available at the URL above.
Release ID: 233987