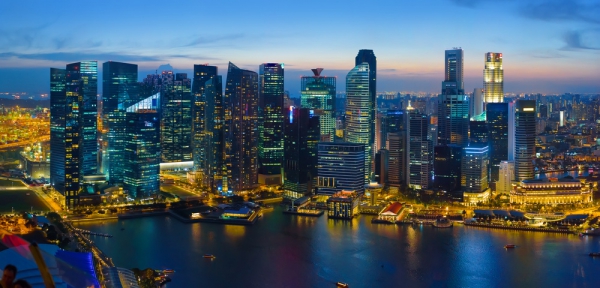 - December 20, 2017 /PressCable/ —
GEM Worldwide, an international courier services company providing custom fulfilment services and shipping solutions has launched a Big Commerce app for ecommerce business owners. The company is based in Singapore and UK, next to Heathrow Airport and London.
The Big Commerce platform integration provides full delivery solutions for online store owners wanting to deliver their orders quickly and efficiently. The integration allows stores to create necessary shipment and consignment documents, schedule parcel collections and provide their customers with high customer service standards.
Full details of GEM's app can be found on the Big Commerce marketplace at: https://www.bigcommerce.com/apps/gemworldwide/
GEM Worldwide provides leading international delivery services, which contributes to a positive online shopping experience, helping ecommerce businesses build loyal customer bases.
The company provides full outsourcing services for ecommerce operations, including fulfilment and pick pack ship services. GEM also provides collection and delivery services for businesses who wish to keep their order processing and fulfilment in house.
GEM provides bespoke services to allow businesses to focus on growing their business and online brand, avoiding day to day operational fulfilment and associated tasks.
The Company's Spokesperson said "Order processing and fulfilment can rapidly become overwhelming for online businesses. It's vital that ecommerce businesses choose the best possible fulfilment or delivery solution that meets their needs so that they can focus on building their brand and company."
Customers are also able to use the company's import and export facilities, and reach new markets with fast and efficient direct routes to worldwide destinations. Businesses requiring sameday delivery services, can also discuss same day delivery requirements with the company. The company has UK and Singapore locations and has customers across the world. Customers include ecommerce stores, retailers, manufacturers, education sector, advertising and other sectors.
Ecommerce store owners who choose to outsource their entire fulfilment, have their stock delivered directly to GEM Worldwide's fulfilment warehouse facilities for processing and onward delivery. Businesses and their customers have access to live tracking information, which reduces customer service enquiries and improves customer satisfaction.
Ecommerce businesses can contact GEM's expert team to discuss their fulfilment requirements and find out more about ecommerce courier services by reading published case studies on the GEM website. The company also has customer review and information videos online such as this Singapore Heathrow Courier video.
Release ID: 280609