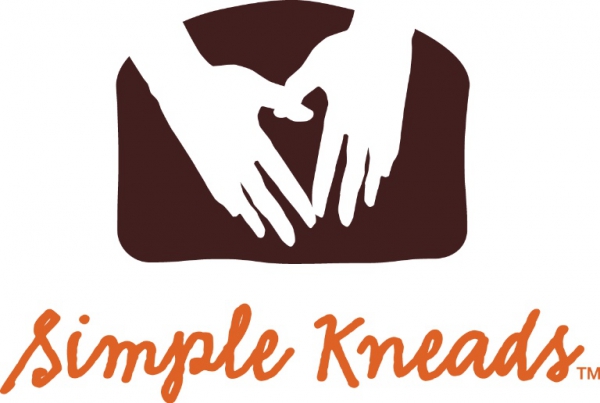 - May 1, 2017 /PressCable/ —
The new gluten free bread from Simple Kneads will be is available in three different tastes – Gluten-free sourdough, Pumpkinickel and Quinoa Power Grains.
Simple Kneads, a seasoned and fully licensed online bakery, has started baking purely gluten free breads that can actually be shipped the very same day that they are baked. The new breads are made from dough and are real unlike what is being sold in the market today.
The Simple Kneads gluten free breads are not the ordinary gluten free breads; they are unique in their own way. For instance, the Simple Kneads new gluten free bread is denser and with more substance than the usual gluten free bread that is being massed produced today. Additionally, it does not look like the typical gluten free breads – it is round in shape, resembling the handmade artisan loaves.
"The good thing about our new gluten free bread is the fact that it comes with an absolutely different taste because we bake it with whole food ingredients. We don't use any processed substances or ingredients such as starches or gums," One of Simple Kneads senior officials said during the launching ceremony of the new gluten free breads.
Unlike many gluten free breads in the market today, the new gluten free bread is baked in a way that it will not crumble into pieces and is great should one want to make sandwiches. It can also be used for toast.
The new gluten free bread from Simple Kneads will be available in three different tastes. That is, the Pumpkinickel which is a naturally coloured and infused with some pumpkin seeds, Quinoa Power Grains which comes with a slightly nutty flavor and is packed with other ingredients such as teff and Quinoa and finally the Gluten-free sourdough which is slightly light in flavor and moist inside.
Simple Kneads guarantees their clients that they will get their breads fresh and delicious.
Simple Kneads was started several years ago by Tristaun LeClaire, an expert in natural foods, following his disappointment of not getting gluten free breads after his son developed allergic reactions to gluten. He decided to bake a bread with wholesome ingredients out of his own recipe and the end product was simply irresistible and that simply marked the beginning of Simple Kneads. They have literally cut a niche in the world of online baking, a fact that can be attested to by the number of return clients they are getting. This online bakery has maintained the hands-on and personal craftsmanship skills in baking its breads, a fact which has seen it grow into many new horizons. None of Simple Kneads' orders are outsourced and, therefore, rest assured that what is ordered is precisely what will be received.
Release ID: 192321