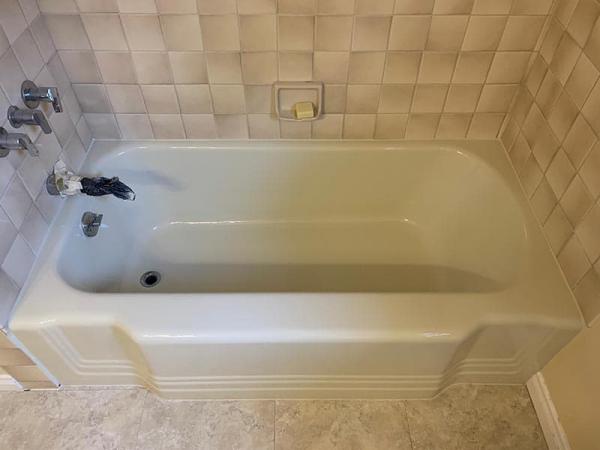 - September 9, 2021 /PressCable/ —
The Simi Valley tub resurfacing company, JLF Tub & Tile Reglazing, has over 20 years of combined experience and provides services that make it easy and affordable to have a tub refinished within 48 hours. The recently updated reglazing treatment integrates anti-slip coating to maximize safety.
More details on this and related services can be found at https://jlfreglazing.com
JLF Reglazing has launched its integrated slip-resistant coating as part of its effort to improve the safety of bathtubs. According to the CDC, more than 230,000 nonfatal injuries happen in a bathtub or shower. A report in the research journal "Pediatrics" estimates that bathtub accidents injure more than 43,000 children in the United States.
The SoCal bathtub reglazing company specializes in making bathtubs and shower floors safer by using anti-slip glazing that increases friction and reduces the likelihood of a fall. The company also repairs and refinishes kitchen and bathroom surfaces including porcelain and fiberglass bathtubs, cultured marble and tile counters, tile tub surrounds, showers, kitchen countertops, and sinks.
A damaged, worn, or unattractive tub, on the other hand, can significantly detract from the aesthetic attractiveness of a bath. Many people put off replacing their old, worn-out bathtubs because of the costs associated with the installation and disposal of the old tub.
JLF Tub & Tile Reglazing techniques involve the application of a highly durable multi-part catalyzed finish that is applied onto the existing surface. This offers an affordable, long-lasting solution that brings a new look and feel to porcelain, fiberglass, or cultured marble bathtubs – and without the stress, high costs, and lengthy downtime that comes with replacement. The entire process takes about half of a day and just 24 hours to completely cure and dry.
The company offers many different refinishing services that can cater to the overarching layout of any location, even if an entire bathroom needs to be resurfaced. The company provides a variety of speckle finishes in addition to conventional colors, giving counters the look of granite or quartz. The base coat and speckled finish are applied in multiple steps, followed by a clear coat to seal and protect the product, giving the consumer a highly durable and long-lasting finish.
About the Company
JLF Tub & Tile Reglazing is a licensed bathtub resurfacing contractor headquartered in Simi Valley and serving customers across five counties in the SoCal region.
"Our mission is quite simple, really," said a company spokesperson. "We transform dulled and weathered surfaces so they look like new, saving the customer a lot of money and headache in the process. Plus, all our technicians are well-trained, knowledgeable, and friendly."
For more information on the company's services and to see customer reviews, go to https://jlfreglazing.com
Release ID: 89044933