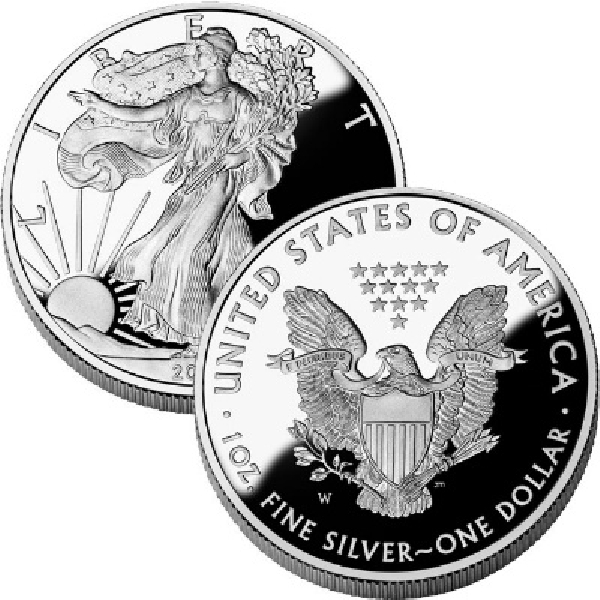 - August 7, 2014 /MarketersMEDIA/ —
Los Angeles, United States – August 7th, 2014 /PressCable/ —

An authoritative source on Silver Eagles has updated its website to help educate investors about Silver Eagle bullion coins during a time when sales have reached a soaring 26 million for 2014, the second highest in the coin's 29-year history. Silver Eagle sales surpassed the 29 million mark in 2013, hitting an all time record when the demand for global silver rose 13 percent. The website offers helpful information to those thinking of investing in Silver Eagle coins who may have questions or concerns.
The phenomenon is that silver stackers or long term store of value buyers of silver coins continues and is seen by the record levels of demand for Silver Eagles from the U.S. Mint.
"Silver Eagles are being zealously snatched up which can be seen by the record high demand for them," stated one spokesperson. "The U.S. Mint almost can't make these coins fast enough."
The authoritative source has published informative articles on its website to educate the public about investing in Silver Eagles with the goal of helping them to make a better informed decision regarding investments that are recession-proof as well as safe from global cataclysms.
One official said: "Our objective is to help Americans find a way to protect themselves and make their investments recession-proof. By looking at investments like Silver Eagle bullion, investors will discover better ways to safeguard their investments during economically turbulent times. Those interested in doing so will find plenty of information on our website to learn more. In addition, we're offering free gold and silver investment kits to help anyone get started. There's no obligation, but we do encourage everyone to take a look for themselves and see what their options are. Ideally, we want to help people because we know there's misinformation out there that's confusing them."
For more information and to request a free gold or silver investment kit, please visit: http://www.silvereagleprices.net
Contact Info:
Name: Daryl Tranta
Organization: Silver Eagle Prices
Website: http://www.silvereagleprices.net
Address: 340 S. Lemon Avenue #1230, Walnut, CA 91789
Release ID: 58343