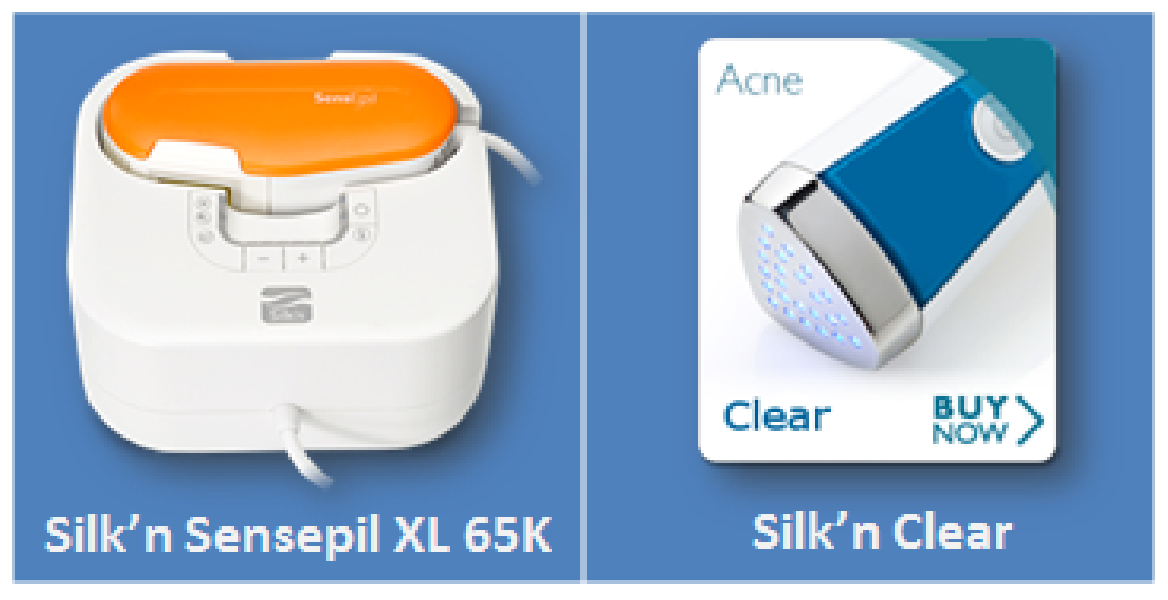 - July 20, 2014 /MarketersMEDIA/ —
/PressCable/ —

The Silk'n Products' mission is to provide high quality beauty products that people can enjoy from the comfort of their home. Two of thier most popular products are Silk'n Sensepil XL 65K and the Silk'n Clear.


Silk'n Products have been promoting Silk'n Sensepil XL 65K and the Silk'n Clear for over 5 years. These products have given people all over the world great results and comfort, and continue to be some of the most sought-after home devices around.

The Silk'n Sensepil XL 65K is an FDA-approved device for hair removal. Designed for men and women, it is easy-to-use with highly sophisticated Pulsed Light™ technology that safely and effectively provides users with proven long-term hair removal results.


Over 1,000,000 units have been sold all over the world. It has several built in safety features and approved by the FDA in America. The device is a lower cost alternative as the light cartridge never needs replacing, and with an amazing 65,000 flashes, it's a true lifetime solution for hair removal!


The Silk'n Clear is a device used for the treatment of Acne. It uses blue light technology which is proven to result in the effective destruction of acne causing bacteria, and the reduction in the appearance of new pimples and quicker healing of existing acne lesions.


In clinical trials conducted by doctors, the Silk'n Clear device was proven to safely achieve excellent results when used consistently as indicated. The device has been designed for treating the entire face and body. The most common areas are the chin, cheeks, forehead and back.


To find out more information about the Silk'n Sensipil XL and the Silk'n Clear products head over to silknproducts.com.au. Pleople should also check out prices and potential discount codes when available at this website address.
Website: http://konnect20.com.au/silkn-sensepil-xl-65k-and-silkn-clear-products/
Release ID: 55041