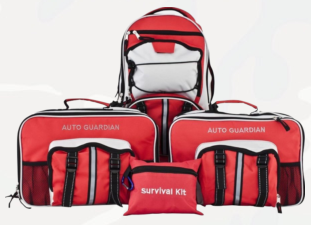 - September 8, 2016 /PressCable/ —
Emergency preparedness kits https://24x7kits.com, a locally owned and operated family business dedicated to equipping all Californians with the tools and supplies they need to endure natural disasters and other unforeseen obstacles, is providing families with the survival kits they need to rest assured in the rocky and earthquake-active state of California.
Borne from a passion for not only spreading awareness on the education behind storm and emergency preparedness, but also encouraging supply management throughout it all, 24X7 preparedness kits are designed to help families through blackouts, being stranded roadside, natural disasters, earthquakes, and any other kind of unpredictable emergency.
"California is an exceptionally active geological state, with multiple earthquakes, storms, and wildfires consuming the area every single year," said Jeff Schimming, Founder and Owner of 24X7 emergency preparedness kits. "Instead of waiting around and praying the disasters never come to our specific community, we wanted to provide families with everything they need to emerge survivors in the face of catastrophe."
24X7 emergency preparedness kits have packages and kits designed to assist families in different kinds of emergencies. Their Preparedness Packages, designed to provide supplies for home, cars, and offices, come with the basic necessities to stay safe and healthy. Their black out kits, compact survival kits, are packed neatly into durable waterproof cooler bags for surviving any duration of blackout. Lastly, their Family Road Kits, 72-hour kits, auto kits, and blizzard kits all rolled into one, come with food and water for keeping families healthy during long periods of isolation.
"Don't be another statistic on the long list of natural disaster victims – take control of the situation and be prepared to help others the next time a blackout or stranded car scenario unfolds," said Jeff Schimming.
24X7 Kits is dedicated to providing for families, companies, and loved ones with the means to survive minor blackouts, being stranded on the roadside, natural disasters, and other emergencies. They are located in the beautiful city of Chino, CA owned and operated by Ten For God, L.L.C.
Release ID: 131685