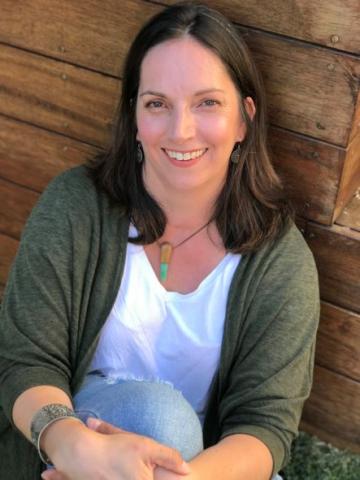 - December 2, 2021 /PressCable/ —
Transformative Healer, Caroline Jones is sharing her story of her 'Shift' moment in her life through a story entitled "The Shift Within Me".
Feeling empty yet full of a tsunami of emotions and knowing that something in her life was amiss, Caroline asked the universe for guidance. Everything shifted at that moment, and the realisation of being traumatised by a chronically unhealthy relationship became apparent. The struggle was the catalyst for her spiritual exploration by going deep within her centre. Leading to an introduction to Reiki, Caroline now helps others find harmony by healing the root cause of their suffering.
Caroline's mantra following her lockdown experience is:
"Listen to your intuition, for it will never lead you astray."
With this book project she believes that it is everyone's individual role to play our parts in creating the new era and invites people to join in community to do so, leveraging the knowledge, expertise and insights of this book, which will start empowering conversations. She hopes that readers will enjoy reading this collection of 25 uplifting perspectives.
You can purchase the book here: www.learnmoreabout.info/shift
This book is part of a series that has been born through inspiration. Through the lockdown new stories emerged and the world seems to have shifted over-night. Many individuals have faced extreme challenges in these times and we have brought together the voices of this historic era. What was deemed normal has been questioned and shattered. All of a sudden, the impossible became possible, new ways of working were established and for the first time, we appreciated people who were working on the front line.
Here is Caroline's Background:
Caroline Jones is a transformative healer and coach who teaches, guides and supports people in their healing journey of shifting limiting beliefs and past traumas to move towards an emotionally balanced life. With over 25 years of experience, she combines mindset coaching, Reiki, intuitive healing, energy work and her nursing skills, to get to the root cause of the problem and release it. Having been through her own struggles, Caroline decided there was a need for an "emotional tool kit" that could be used to help others on their journey. Caroline is a co-author to an upcoming book called 'Modern Reiki for Modern Times'.
Release ID: 89055175