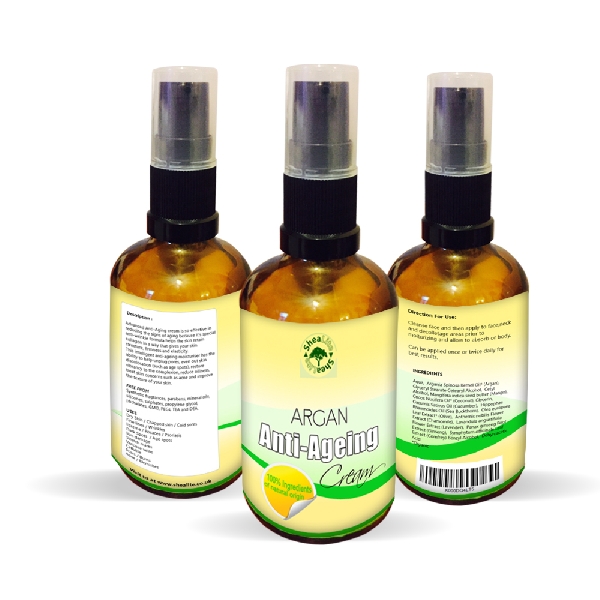 - June 25, 2015 /PressCable/ —
The new Shealite Anti Aging Face Wrinkle Serum is anti-ageing moisturizer that has the ability to help unclog pores, even out skin discoloration (such as age spots), restore vibrancy to the complexion, reduce oiliness, treat skin concerns such as acne and improve the texture of the skin, making it softer.
Shealite's new Anti Aging Face Wrinkle Serum contains argan oil which advocated as moisturizing oil, against juvenile acne and flaking of the skin as well as for nourishing the hair. This oil has also medicinal uses against rheumatism and the healing of burns . Externally, argan oil is used for hair as brilliantine, to fortify and as treatment of wrinkled or scaly dry skin.
There are several benefits that one could expect from the new Anti Aging Face Wrinkle Serum with Argan Oil by SheaLite. These are as follows: •True potency: This is not just any Anti Aging product that one can get on the market. It works and results can be seen through the recommended duration of use. The company is willing to back this claim up with a 30-day full refund guarantee. •Natural and pure raw materials: Only the finest organic and unrefined ingredients has been used to make this product. •Easy and convenient to use: The new Anti Aging Face Wrinkle Serum by SheaLite has been cold pressed and comes with an easy to use expeller. •Wide range of use: Can be used as moisturizer, skin texture enhancer, acne cure, and more. •Better value for money: Cure scars, obtain better skin quality, and moisturize skin without spending too much. Orders placed from Amazon can be shipped free of charge!
Having been launched, SheaLite's Anti Aging Face Wrinkle Serum is currently available to the public via giant shopping portal, Amazon UK, where it is sold exclusively. The product is backed by a full, 30-day money back guarantee, making it risk-free to shoppers.
Release ID: 84975