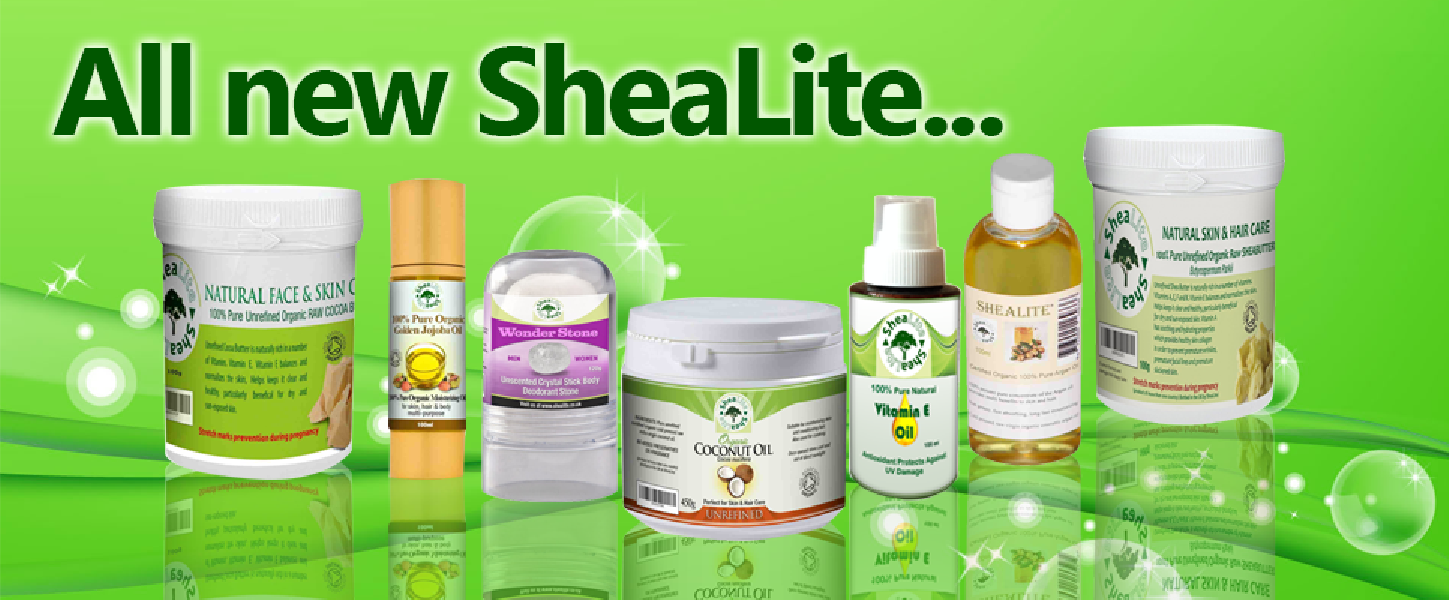 - June 2, 2015 /PressCable/ —
SheaLite is dedicated in delivering 100% all natural, organic, unrefined, chemical free products to ensure customers that there will be no allergic and/or adverse reactions.
Organic ingredients are those grown without synthetic fertilizers or pesticides, which is healthier for the planet and healthier for bodies. Better yet are botanicals grown using biodynamic farming methods, which go beyond organic by emphasizing an even more holistic relationship between the soil, plants, and animals. "Perhaps nature is our best assurance of immortality." by Eleanor Roosevelt
SheaLite line of product includes:
-Unrefined Organic Coconut Oil
-Natural Deodorant Crystal Mineral stone
-Pure Organic Jojoba Oil
-Unrefined Organic Shea Butter
-Pure Vitamin E Oil
-Pure Unrefined Cocoa Butter
These products are manufactured in order to insure that the natural essence of the ingredients are preserved throughout the process, especially the oils. Ensuring the quality of the product, Shealite sees to it that all the products undergoes thorough preparation and testing before they will be distributed in the market.
The Shealite products can be viewed through the company's new website. Providing all the details of the following products including their uses, benefits, and directions on how to use them.
The Shealite products can be used to create beauty recipes which can easily be prepared at home, since these products are all natural. These recipes can be downloaded on Shealite's website. And the benefits and home-made recipes can also be viewed on the blog's page on the website together with the company's announcements and news on latest product releases and sales.
"Shealite products are all natural, pure, and organic because nature has a cure for almost everything, and we always keep our ingredients list as close to the earth as possible," says Doris Boat, SheaLite's Market Manager.
All of the Shealite products are available for order exclusively through the new Shealite website and Amazon store.
Release ID: 83300